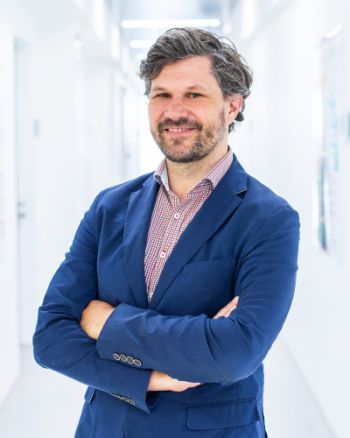 © FH JOANNEUM
Within the framework of the LETHE research project, a data-based prediction model for the early detection of a person's individual dementia risk and a method of digital intervention to prevent any deterioration of mental capacity are being developed.
The eHealth Institute of the University of Applied Sciences FH JOANNEUM is leading the Horizon 2020 project endowed with a budget of € 6 million, whereas the Medical University of Vienna serves as the lead clinical site. The project commenced in January 2021 and will continue for a period of four years. On balance, 15 partner organisations are developing a personalised prediction and intervention model intended to identify the first signs of cognitive decline and associated risk factors. Based on this, people with incipient cognitive impairment will be invited to participate in a clinical study, in which they will be offered a "smart-technology" intervention designed to reduce their personal dementia risk.

Subsequently, the analysis of pre-existing data will be carried out, also data compiled within the framework of the 11-year Finnish Geriatric Intervention Study to Prevent Cognitive Impairment and Disability (FINGER). Sten Hanke, LETHE project leader at the eHealth Institute of FH Joanneum, explains that "LETHE will use the existing 12,000 datasets to train algorithms via machine learning (ML) and artificial intelligence (AI) to implement a rapid and targeted digital invention. Using these Big Data methods, we will identify new digital biomarkers, that is to say recognisable patterns in the data. We hope that these patterns will enable us to detect an individual dementia risk at an early stage."
Find out more about here about life sciences research in Austria!