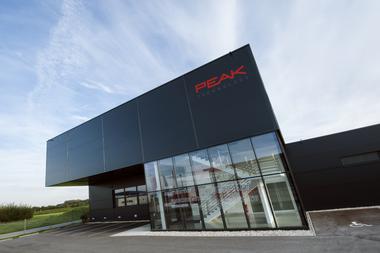 © Peak Technology
In this way the Austrian technology company secured its participation in the Galileo Project, which is the navigation satellite system of the EU. The contract volume of the space transaction amounts to € 2 million, and the fuel tanks will be produced for the propulsion system of the next generation of Galileo satellites. They rank among the most crucial components of the satellites and ensure that the satellites can be kept in position for a period of 15 years.
The company headquartered in Upper Austria already did convincing work in the past based on its innovative lightweight components and high-pressure tanks for space travel. Recently the company produced heat shields for VEGA rockets and thus played a pioneering role throughout Europe. "We are entrusted with the most important parts of the European satellite navigation system", states Dieter Grebner, Managing Director of Peak Technology.
Peak Technology was established in 2007 and has specialised in the development and production of lightweight structures, high-pressure tanks for aviation, hydrogen tanks, structures for launch vehicles and satellites. Galileo is a joint project of the European Union and the European Space Agency, in which countries such as China, Israel, Saudi-Arabia and South Korea are also participating. It is one of the key EU projects in the aviation sector.
Continue reading and find out more about the mechanical and plant engineering sectors in Austria!