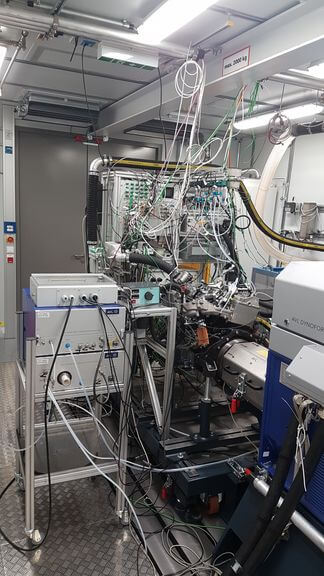 © Vienna University of Technology
The results showed that in addition to the massive improvement in the CO₂ scorecard, major advantages were also achieved with respect to particle emissions. The combustion of ED95 compared to normal fossil-based diesel takes place almost soot-free. Moreover, nitrogen oxide emissions could be reduced, and the effectiveness of the engine was also increased.

Even if electric engines are currently gaining substantially in popularity, people will not be able to completely do without diesel engines in the foreseeable future, especially for construction machinery, tractors and also in lorries. Here the ethanol-diesel mixture ED95 could prove to be an environmentally compatible alternative, according to a new study carried out by the Institute for Powertrains and Automotive Technology at the Vienna University of Technology in cooperation with AGRANA and building up earlier analyses implemented by Scania in Sweden.

ED95 fuel from Sweden was used for the trial runs. The ethanol is derived from plant-based raw materials. Combustion generates only as much CO₂ as the plant absorbed beforehand. Including the additives and the high level of efficiency of the diesel engine, the total CO₂ reduction equals about 90 percent in comparison to conventional fossil-based diesel.
Go on reading and learn more about the environmental technology sector in Austria!