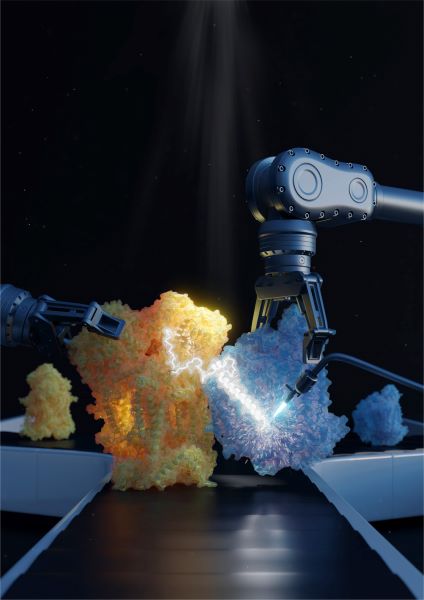 © IST Austria | Verena Resch
It serves as a kind of fuel that drives most cellular processes – from muscle contraction to the assembly of our DNA. For the very first time, researchers at the Institute of Science and Technology (IST) Austria precisely describe what a protein assembly essential for this process looks like in mammalian cells. In a study published in the scientific journal Nature, they show the structure of a protein complex which is particularly important for their work. In this way they have laid the foundation for the development of new treatments.

With the help of cryo-electron microscopy, a technique that allows researchers to look at extremely small samples in their natural state, first author Irene Vercellino and Prof. Sazanov show the exact structure of the so-called supercomplex CIII2CIV. This assembly of protein building blocks pumps charged particles, i.e., protons, through the mitochondrial membrane, which is needed to start the energy conversion process in the cells. They therefore fulfil a similar task as the starter battery of cars. Up to now, these supercomplexes have only been described in plant and yeast cells where it takes on a very different form, as the researchers have now discovered. In order to understand how exactly energy production works in animal cells like our own, the scientists took a close look at mice and sheep cells.
Continue reading and learn more about renowned research institutions in Austria!