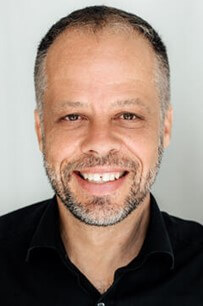 © University of Innsbruck
The team led by the chemist Klaus Liedl of the University of Innsbruck is conducting research into the optimal design of these therapeutic antibodies and is using fragments of shark and camel antibodies for this purpose.
Antibodies are a central part of the human immune system. The purpose of the proteins is to trap antigens or damaged cells that have penetrated them, preventing them from interacting with the cells of the body. So-called therapeutic antibodies have been used for some 20 years now. However, they cannot be ingested orally but must be injected.

"So far, therapeutic antibodies have been developed for diseases whose points of attack are on the cell surface – which are easily accessible for the antibodies," Klaus Liedl explains. In order to expand the range of treatments, the antibodies would also have to be able to penetrate the cell or the central nervous system. This is where camels and sharks come into play because the binding regions of their antibodies are much more compact than the human ones. Following their example, Liedl and his team design so-called nanobodies: "We use the upper part of the shark or camel antibodies, i.e., their much smaller 'binding interface' – and use this on human antibodies that have been modified in terms of molecular biology, which then facilitate further communication with the cells," the chemist adds.

Continue reading and learn more about life sciences research in Austria!