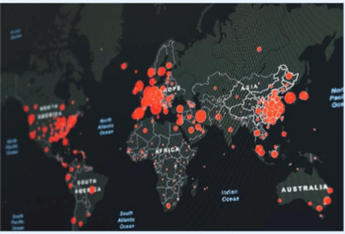 © FIW
Six percent GDP growth is predicted in 2021 for Southeast Europe, whereas Central Europe and the Baltic States will see their gross domestic products increase slightly less, namely 5.2 percent. The preliminary data for the first half of 2021 also point to a strong recovery in foreign trade across the globe. For example, Austria's merchandise exports climbed by approx. 16.5 percent in this period compared to the prior-year level.

The updated short-term forecast of the Research Centre International Economics (FIW) for Austria's entire exports of goods and services expects an increase of 8.6 percent. Overall export growth in 2022 could realistically equal 8.6 percent. At the end of 2021, merchandise exports will already surpass the pre-coronavirus crisis level by four percent.

The COVID-19 pandemic has shown how fragile markets are against external shocks. However, product markets can also grow and newly arise within a very short time. Companies from Central and Eastern Europe whose products and solutions benefit from accelerated digitalisation and the increasing shift towards sustainable business practices comprise the focal point of the 12th Grow East Congress. Visionary companies have recognised these developments and have caused an international furore, particularly in the digital sector. One example is the Hungarian EdTech company Codecool, which launched its expansion on the Austrian market in 2021 with the support of Austrian Business Agency.
12th Grow East Congress
The founders and managing directors of CEE companies, executives of multinationals, academic and startup experts as well as business delegates will meet in Vienna at the 12th Grow East Congress on 26 November 2021 and discuss the development of business opportunities in Central and Southeast Europe. The discussions will also focus on the ways in which innovative companies in the CEE stand out and the role played by human resources, organisational culture and financing models in successful business development. The organisers of the congress are the Competence Center for Emerging Markets & CEE of the Vienna University of Economics and Business ICONIC Consulting/Neusicht Think Tank and Austrian Foreign Trade Promotion of the Austrian Federal Economic Chamber.
Go on reading and find out how your company can take advantage of Austria's central location and positioning as a business interface!