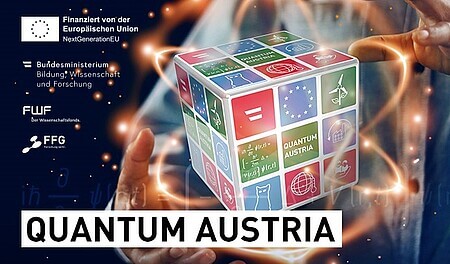 © FFG/Quantum Austria
The objective of the new research initiative "Quantum Austria" is to further strengthen the country's competitiveness and European cooperation in this strategic key technology.

Whether it involves superfast quantum computers, tap-proof communication channels or measuring instruments of unprecedented precision, quantum technologies promise answers to challenges that cannot currently be found with any other technology. Quantum Austria's goal is to intensify basic research for quantum technologies and press ahead with the practical application and market launch of highly innovative products and services.
Projects in the field of quantum research can be submitted to the Austrian Science Fund (FWF) and Austrian Research Promotion Agency (FFG). On balance, three rounds of tenders are planned up until 2026. A total of € 60 million in funding will be distribution in the first round.
Continue reading and learn more about research promotion in Austria!