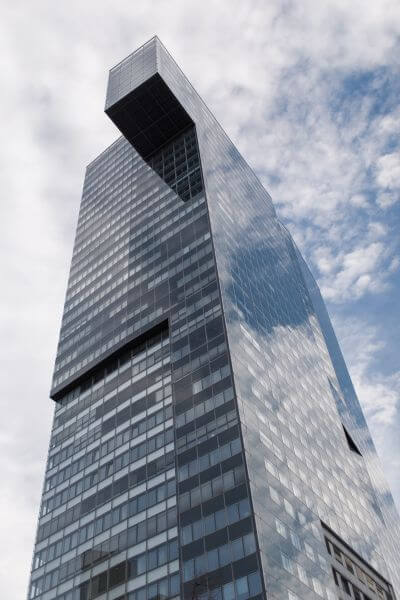 © Adrian Almasan/Good Life Photography
ATOS is clearly committed to the Austrian business location and also plans to hire more than 250 new employees in the years 2022 and 2023. One essential aspect involved in selecting the new site was saving CO2. Thanks to the new central location and the improved public transportation links compared to the previous site in Vienna Floridsdorf, Atos can reduce its annual CO2 emissions by 35 tonnes. Atos plans to complete its relocation to the IZD Tower by January 2023.
Commitment to the Austrian business location
"The French ATOS Group already dealt at an early stage with the needs of employees and their demands on a new world of working and launched this process at a time when a "new way of work" was still more of a buzzword than reality. Here in Austria, we are the first office in the world within the Atos Group to put this into practice. It not only makes me proud but also represents our clear commitment to the business location and labour market of Austria. This very important milestone in our 30-year company history in Austria should also serve as a best practice for our customers in designing their own transformation," states Johann Schachner, CEO Atos Austria.
Atos is a globally leader provider for the digital transformation, with a workforce of 105,000 people and annual revenue exceeding € 11 billion. It operates in the fields of cybersecurity as well as cloud and high-performance computing in 71 countries.
Continue reading and find out more about the IT sector in Austria!