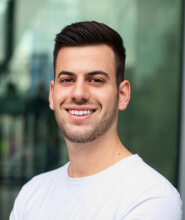 © Coinpanion
The seed financing of more than € 1.8 million announced in August 2021 has been recently increased to a total of € 5.5 million. In addition to Austrian investors such as Hansi Hansmann and Runtastic founder Florian Gschwandtner, the company also attracted the American investor Wicklow Capital, amongst others. In contrast to conventional crypto markets which specialise in the trading and exchange of cryptocurrencies, Coinpanion offers prefabricated portfolios in which one can invest, depending on the customer's risk propensity and area of interest.

Coinpanion intends to use the funds to promote its expansion beyond the country's borders. Germany has been defined as the first foreign market. Furthermore, the fresh capital will be used to develop new products beyond traditional investments in bitcoins or other cryptocurrencies. Coinpanion also has plans to increase its current workforce of 33 employees.
Continue reading and find out more about other successful startups from Austria!