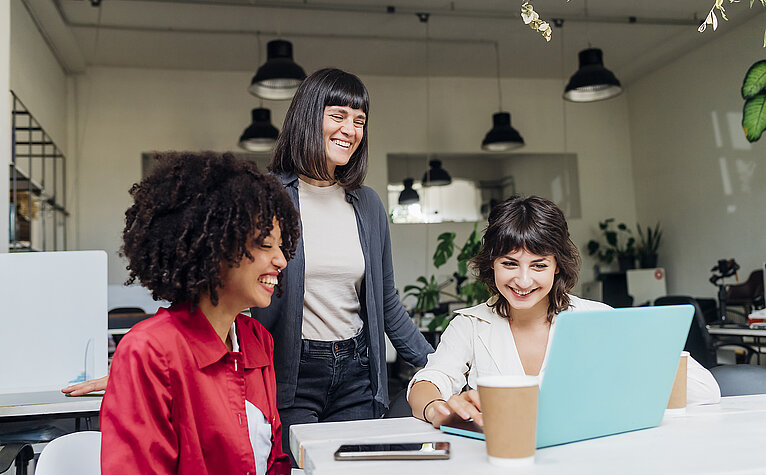 Austria as a startup nation
In recent years Austria has emerged as a very attractive location for startups. More than 3,300 startups have been established here since 2011 featuring numerous success stories, including unicorns such as the trading platform Bitpanda and the learning platform GoStudent, both of which rank among the European flagship companies in their respective business areas. These successes also include very specialised deep tech companies such as Sendance, which is developing a sensor technology used in the healthcare sector, and ParityQC, specialising in hardware architecture and the software for quantum computers.  
In addition to Austria's outstanding location in the centre of Europe, its role as an ideal test market for the DACH region with about 100 million consumers and its extraordinarily high quality of life, the country features a dynamic and large startup ecosystem. This includes many excellent research institutions as well as investors and incubators. The many specialised events which have gained a reputation far beyond Austria's borders, such as the Pioneers Festival, Wolves Summit Vienna and the Connect Day of ViennaUP (next date: June 3-9, 2024) are among the highlights. Not only do these events support the founding of startups, but they enable close meshing and promote growth and internationalisation.   
New record number of financing rounds 
In 2022, Austrian startups raised fresh capital surpassing the € 1 billion threshold. Even if the overall investment volume has declined in 2023 due to the difficult economic environment, the number of financing rounds for Austrian startups climbed by about 15% in the first half-year of 2023. As a result, more domestic startups succeeded in attracting investments within a period of six months than ever before, according to the Startup Barometer of the auditing and consulting company EY. In the first half of 2023 alone, the total volume equalled € 356 million. But a lot has also happened since then.
The largest financing rounds up to the beginning of November 2023 were those of the Austrian-German property technology startup Gropyus, which raised approx. € 100 million, the tutoring startup GoStudent with € 87 million and the logistics scale-up MYFLEXBOX with about € 75 million. The top investments of the year also include the digital platform for sustainable consumption Refurbed (€ 54 million), the Upper Austrian clean tech company neoom (€ 41 million) and the supply chain specialist Prewave (€ 18 million).   
It is exciting to see in which areas the investments were made. Similar to the previous year, most of the financing rounds in the first half of 2023 were concluded in the field of software, focusing on startups developing new technologies such as SaaS, artificial intelligence, virtual reality, blockchain, cloud, cyber security and data analytics. All of these represent technologies which will exert a considerable influence on the future. The committed young companies will give Austria the opportunity to make an important contribution here as well in the future.
Back to main navigation