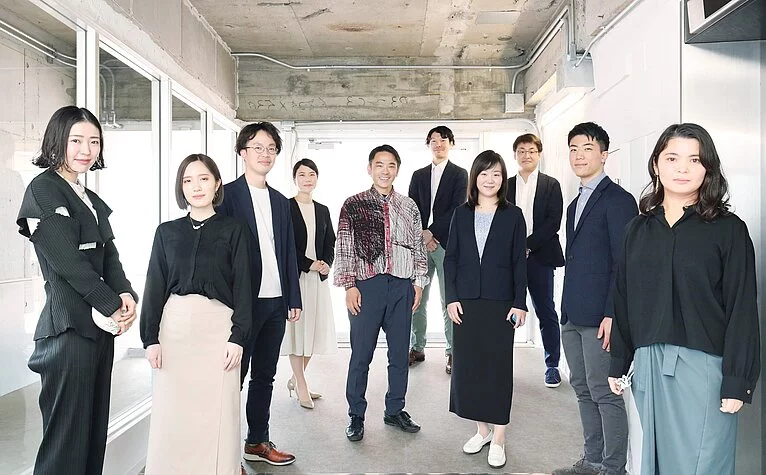 Location advantages
Success story
News
Deep Tech Startup Godot Inc. opened a research and development hub in Austria
Questions for Go Suzui, Managing Director of Godot GmbH, Co-Founder & CTO of Godot Inc.
Where and how did Godot Inc. come into being, und what is a human augmentation company doing?
Godot Inc. was established in July 2022 in Kobe, Japan as a DeepTech Startup focusing on behavioural change for good. As an impact startup, Godot aims to address the cognitive limitations that people commonly face. Individuals frequently encounter difficulties in making optimal decisions due to constraints in cognition and the decision-making processes. Even when one recognizes the appropriate action, it often gets postponed either because it appears challenging or due to preoccupation with other tasks and information. This tendency to delay more favourable actions gives rise to various issues, impacting both individual and societal well-being adversely. Therefore, the persistent deferral of improved choices fosters continuous challenges across personal and societal spheres. Godot is dedicated to resolving this prevalent issue by enhancing decision-making capabilities, with its hyper-personalization AI, named NudgeAI.  
Godot Inc. developed Nudge AI, received patents and trademarks for it and gained worldwide recognition as a result. How was behavioural science and machine learning combined? 
NudgeAI is an innovative technology that meticulously promotes consistent and personalized behaviour change, harnessing the synergy of various methodologies beyond just machine learning (ML). By conducting preliminary simulations to forecast behavioural changes and iteratively collecting phased behavioural characteristic data, NudgeAI maximizes the value of ML, ensuring a more nuanced and effective approach.  
The technology adeptly combines data and machine learning, incorporating evidence from cutting-edge behavioural and cognitive sciences, thereby facilitating meaningful change. NudgeAI utilizes minimal essential data, allowing us to focus on the essence of behavioural transformation. This strategic operation with the least amount of information necessary fosters an environment that circumvents data siloing, subsequently enabling cross-industry applicability across an expansive spectrum of domains. At its core, NudgeAI is intently focused on championing behaviour changes that resonate with the ethos of SDGs Goal 3, primarily concentrating its efforts on catalyzing enhancements in healthcare. 
You can watch the video on how NudgeAI works from the World Health Organization (Western Pacific)'s webpage: https://www.who.int/westernpacific/initiatives/innovation-for-health-impact/innovation-challenge/k-three  
You were participating in GIN Go Austria Fall 2022 Event and got to know ABA in the Masterclass "Founding and Funding in Austria". Why did Godot decide in favour of Austria as a business location in Europe? 
Godot Inc. has established Godot GmbH in Austria as a research and development base. The choice of Austria was motivated by several factors. Austria offers extensive support, including grants, for the innovation and research and development activities of startups. Geographically, Austria is centrally located in Europe, facilitating easy access to various European countries. Moreover, Austria has been the home to prominent researchers in psychological analysis, such as Freud and Adler, fostering studies that align well with our technology. An additional factor that makes Vienna an attractive ecosystem for us is its mature civil sector that encourages dialogue between citizens and industries on matters such as the handling of personal information and the social implementation of AI. We consider that this robust engagement ensures a comprehensive and considerate approach towards the innovation and practical application of new technologies, promoting a balanced and responsible evolution of the tech landscape. 
We believe that Austria not only provides a technologically advanced environment but also a culturally rich and mature setting, enabling comprehensive research and development, encompassing both the irrational and rational aspects of human decision-making. 
What I personally value most about Austria is its rich ecosystem of innovation and research. The country's forward-thinking policies, strong emphasis on R&D, and collaborative environment create a fertile ground for tech companies like ours to flourish and innovate. The accessibility to a network of world-renowned institutions and a highly skilled talent pool is particularly beneficial in driving our projects forward.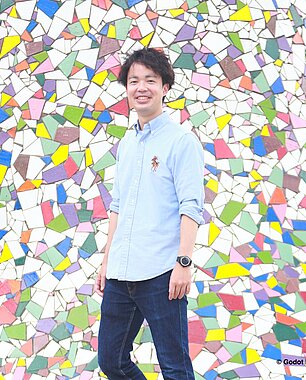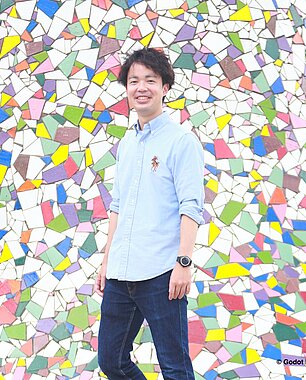 How did ABA support you in establishing the company?
In establishing the company, we received support from ABA (Austrian Business Agency). They facilitated our establishment in Austria by inviting us to exclusive events - including an investment seminar as part of a business delegation to Japan in 2022 with Federal Minister Kocher - to deepen our understanding of the country. Additionally, ABA introduced us to the Commercial Section of the Austrian Embassy in Japan, where their local partner works. They also provided assistance during the preparation phase for the establishment, answering questions and offering introductions to legal offices to specifically assist in advancing the establishment process.
What does Godot's business in Austria look like, how does it cooperate with Ars Electronic Futurelab and University of Vienna?
Godot GmbH operates as a research and development hub, dedicated to cultivating the next generation of our technology rooted in three core values: social technology, inclusivity, and transparency.
Godot is committed to responsible innovation through the development of "social technology." This humanity-centric approach fosters empathetic human behavior and connectivity, promoting collective evolution towards social and environmental sustainability, thereby aspiring to effectuate a positive, enduring impact on society.
In alignment with "inclusivity," Godot aims to refine human behavior by focusing on personalization. The goal is to create technologies that enhance self-awareness and mental cognition, gently pushing individuals beyond inherent biases and comfort zones, and thus cultivating a world that is more empathetic and universally accessible.
Centering on "transparency," Godot integrates AI technology with an emphasis on ethical practices. By prioritizing the clear articulation of intentions, processes, and objectives, Godot seeks to build a foundation of trust with end-users, valuing every aspect of the users' journey and ultimate goals.
In collaboration with partners such as Ars Electronica Futurelab and the University of Vienna, Godot is at the forefront of developing cutting-edge technologies that resonate with our trio of core values.
With the University of Vienna, discussions revolve around the nature of Personal AI and Behavioural AI Ethics, ensuring that they align seamlessly with the three fundamental core values.
What do you consider to be the most important underlying conditions and strengths of the Austrian business location for your type of company? What is the country's unique selling proposition? 
Austria boasts several foundational strengths and conditions that make it a highly attractive location for a technology-focused company like ours. One of the most significant attributes is Austria's robust innovation ecosystem. The country has a strong emphasis on research and development, supported by generous R&D incentives and a network of cutting-edge institutions and universities, fostering a culture of innovation and technological advancement. 
Austria's central location in Europe is another strategic advantage. Its geographical position facilitates easy access to various key European markets, making it an ideal hub for companies aiming for extensive market coverage across Europe. 
The unique selling proposition of Austria as a business location lies in its successful amalgamation of tradition and innovation. Austria combines a rich cultural history with a forward-looking approach to technology and business, providing a balanced and conducive environment for companies to thrive and innovate. 
In September 2023, you were exhibiting in Ars Electronica Festival 2023, the largest media art festival in Europe. What were you presenting to the public? 
Godot exhibited "Anatomy of Nudging" at the Ars Electronica Festival 2023, the world's largest media art festival, with the theme "Behavioral Change and AI Transparency." "Anatomy of Nudging" is a collaborative exhibition with Ars Electronica Futurelab (AEF), a research and development division of the creative agency Ars Electronica in Linz. It is an interactive exhibition where visitors can experience the behavioural change process through "nudging" in a game-like sense. Visitors are encouraged to achieve set tasks by changing their own behaviour and encouraging behavioural change in others using Godot's behaviour change AI, "Nudge AI". The aim is to invite participants on a "journey of self-discovery," gaining insights into their own thought and behaviour mechanisms, and simultaneously experiencing how each individual's behavioural change can become a significant wave of transformation in society. More details about "Anatomy of Nudging" can be found on the Ars Electronica Festival 2023 homepage.  
https://ars.electronica.art/futurelab/en/projects-anatomy-of-nudging/  
And finally, one last question: what do you personally value the most about Austria? 
What I personally value most about Austria is its rich ecosystem of innovation and research. The country's forward-thinking policies, strong emphasis on R&D, and collaborative environment create a fertile ground for tech companies like ours to flourish and innovate. The accessibility to a network of world-renowned institutions and a highly skilled talent pool is particularly beneficial in driving our projects forward. Lastly, the cultural richness, high quality of life, and the strong sense of social responsibility prevalent in Austria resonate with our organizational values. These aspects not only make Austria a delightful place to live and work but also align with our mission to create technologies centered around humanity, inclusivity, and ethical considerations. 
Back to main navigation