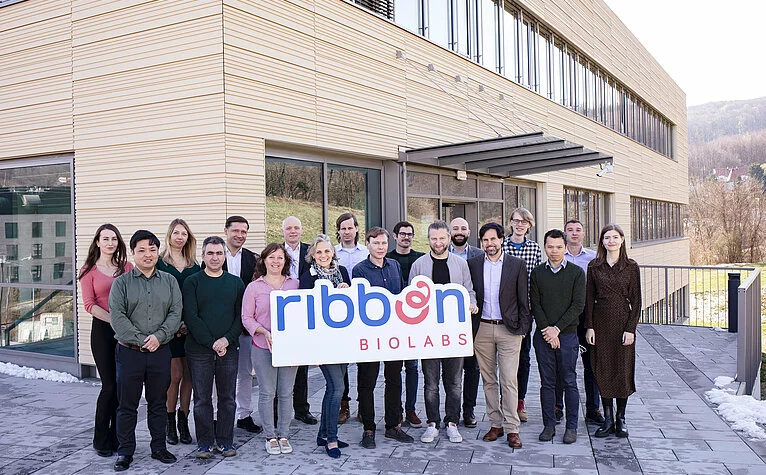 Ribbon Biolabs will build up a production facility and headquarters in Vienna and triple its workforce thanks to its Series A financing. For the biotech startup, the good overall business environment in Austria not only encompasses an outstanding ecosystem but the fact that there is less competition for talents than in hotspots such as San Francisco and Boston.
We are currently trying to fill many vacant positions and are recruiting internationally. We very strongly feel the pressures on the job market. Naturally, Vienna is interesting for numerous talented people, and there are already a large number of good people here due to the biotech ecosystem.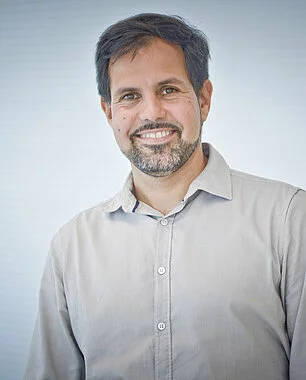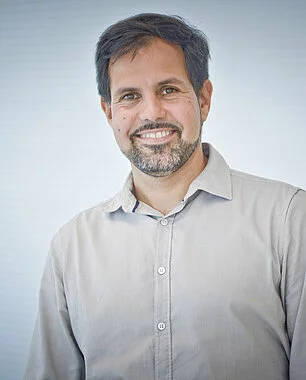 Questions posed to Harold P. de Vladar, founder and CEO of Ribbon Biolabs
Ribbon Biolabs is said to be filling a gap thanks to its new method. Can you briefly describe what is revolutionary about it, and also if there is a unique selling proposition?
Our USP is the length of the DNA molecule we can produce, and naturally the production time. Shorter DMA strands with a length of several hundred basic pairs can be produced very quickly and cost-effectively without any problem. However, generating longer strands with several thousand basic pairs were subject to severe technological constraints which we have now been clearly able to overcome.
The new feature of our technology is that we can combine biotechnological methods with algorithms, in principle computerised processes, in order to implement an automated production process.
What was the decisive reason to select Vienna of all places as the location for setting up your company?
The main reason was that the fact that I had already been here within the context of my previous scientific work, and naturally the first funding we received was from the Vienna Business Agency.
What are advantages of Austria as a business location for a company operating in the field of biotechnology, and particularly a startup from the biotech sector such as Ribbon Biolabs?
In recent years, the biotech landscape as well as the startup scene in Vienna have developed very well. There are a large number of players in the city and there is an extensive funding offering. At the same time, the competition for talents in Vienna is not yet as tough as in international biotech hotspots such as San Francisco and Boston.
The biotech as well as the startup ecosystem have evolved considerably in recent years. There are very lively communities here. We intend to further grow in several phases at our new site in order to create production capacities for the European market. However, research and development of new processes and products will continue to play a particularly important role and will definitely remain here in Vienna, even if our production operations will expand internationally in the very near future.
What plans do you have for using the capital derived from the Series A financing?
The investment will enable us to build up a production facility and headquarters in Vienna and expand our team from the current level of 20 employees to about 60 people by the end of 2023. This also goes hand in hand with our market presence, the development of a sales structure and naturally the increase in our workforce. Up until now we have been spread out over several sites and smaller laboratories, and mainly focused on the development of the technology.
What markets do you want to expand to from your base in Austria?
The site in Austria will primarily cover the European market. At the same time, we will already move ahead in the coming months to build a production facility in the USA in order to penetrate this market as well. In the medium to long-term, we also intend to expand to the extremely important and expanding Asian market.
You announced plans to further expand your team of 20 employees in Vienna. How acute is the issue of skilled workers for Ribbon Biolabs? Is Vienna a popular location for top international specialists?
We are currently trying to fill many vacant positions and are recruiting internationally. We very strongly feel the pressures on the job market. Naturally, Vienna is interesting for numerous talented people, and there are already a large number of good people here due to the biotech ecosystem. However, the competition by other employees is very strong. Unfortunately, despite all our efforts, it is sometimes very cumbersome to actually lure international skilled workers to come here. Moreover, the bureaucratic obstacles are sometimes quite difficult to overcome for a company like ours which is still small.
Austria boasts a funding landscape for companies which is unparalleled anywhere in the world. More specifically, when it comes to funding such as the research premium, which specific funding schemes does Ribbon Biolabs benefit from? To what extent do they affect the investment decisions at the business location of Austria?
Like many other high-tech starts, Ribbon Biolabs was dependent upon funding in the initial years. Project funding such as that offered by the Austrian Research Promotion Agency FFG or by the Vienna Business Agency have enable us to develop our technology towards greater market maturity. The Seed Programme offered by aws, the promotional bank of the federal government, also helped us to build up the company. Another factor is that funding often represents a kind of "quality seal" which helps to attract the first investments.
Have there been any particularly formative events, turning points or personal experience in the short history of your company which you vividly remember?
There have been several major challenges. For example, on very short notice, we had to leave our first subleased site. It was and still is exceedingly difficult to find suitable laboratory space in Vienna.
Could you briefly outline the most important milestones in the activities of Ribbon Biolabs in Austria? For example, these could include R&D, expansion projects, new developments and investments at the site?
Certainly, the first pre-seed investment by IST Cube and tecnet equity which we received in 2019 should be mentioned. In 2020, we succeeded in concluding the first customer project and sold a synthetically produced DNA molecule to our neighbouring startup Valanx. Last year we achieved an important technological milestone, with molecules of 10,000 basic pairs in May and 20,000 basic pairs in the fall. The Series A investment at the beginning of the year is naturally an extremely significant step in our development which will also enable many others in the future. Recently our first American patent was issued by the United States Patent and Trademark Office. This is also especially important for us.
How did ABA support you in establishing the company?
We were given very personal support by Martina Hölbling, who already consulted me before the company was established and also repeatedly assisted us later on as a member of our Advisory Board. As someone who is not an Austrian national, it is extremely helpful to get local support.
Do you have any wishes with respect to the Austrian business location or Austrian Business Agency?
It would be great if it were a bit easier to hire international skilled workers here. This still involves overcoming extensive bureaucratic hurdles.
And finally, one last question: what do you personally value the most about Austria?
The good wine, the culture of drinking coffee, the central location in Europe, and the very green natural surroundings!

Ribbon Biolabs GmbH
Ribbon Biolabs was founded in Vienna in 2018 by Harold P. de Vladar together with Wladimir Labeikovsky. Ribbon Biolabs operates in the field of synthetic biology and is currently developing a method enabling the automated generation of very long and complex DNA molecules for biotech research with a high throughput. In 2022, the company attracted Series A financing to the amount of € 18 million and was granted its first patent in the USA.
Back to main navigation