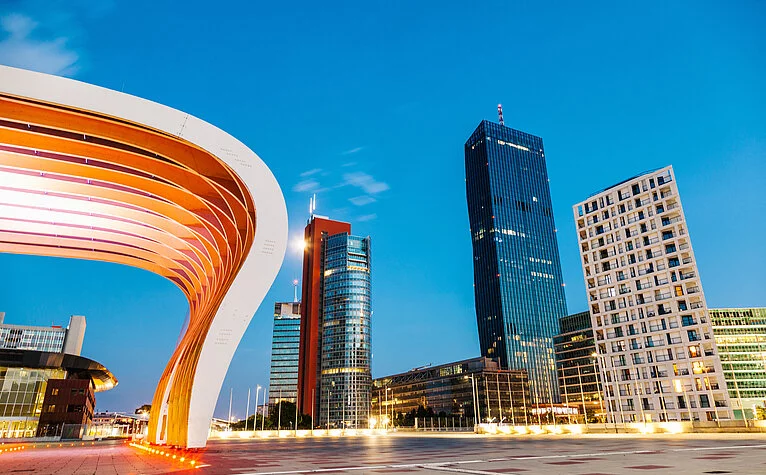 Establishment, law & taxes
News
Private and public support for innovation
Suitable conditions are necessary to make a lively and successful startup scene possible. A crucial element is the diverse range of financing and support mechanisms as well as the underlying legal framework. An ideal environment designed to promote the setting up of young, innovative companies and support them in their further development has emerged thanks to both public and private sector players. This encompasses providing specialised and business know-how as well as financing the various development phases, from initial startup financing to international expansion.
According to the Austrian Startup Monitor, the second most important source of funding for Austrian startups is national public funding and support (49%). Austria offers a sophisticated funding system in which the Austrian Research Promotion Agency (FFG) and Austria Wirtschaftsservice GmbH (AWS) provide initial assistance to startups in the development, realisation and market launch of their ideas and products.
There is also an active VC/PE scene and a dynamically growing Business Angels scene. Players such as speedinvest, xista science ventures and the aws Gründerfonds as well as incubators such as INITS or Tech2b mean easy access to financing and funding as well as support for growth. Networking between innovators and investors is the focus of invest.austria with its leading network for investors on the pre-IPO capital market.
Of course, it goes without saying that sufficient attention must also be paid to the required government policies and programmes. In order to further drive innovations and the founding of startups, the new Startup Package containing an extensive package of measures to promote entrepreneurial innovation is currently being subject to a formal review procedure. The legislation will lead to major benefits and improvements and thus further strengthen Austria's attractiveness for startup founders. The draft law stipulates the possibility to create a new type of company i.e., the so-called "flexible corporation" (FlexCo) specially oriented to the needs of startups. For example, it introduces a simplification in formalities. Furthermore, company foundings will be driven by the FlexCo thanks to the proposed reduction of the minimum share capital to only € 10,000, and employee equity participation will be simplified.  
As a result, Austria will remain an attractive business location for company founders and the international growth of young companies. 
Back to main navigation