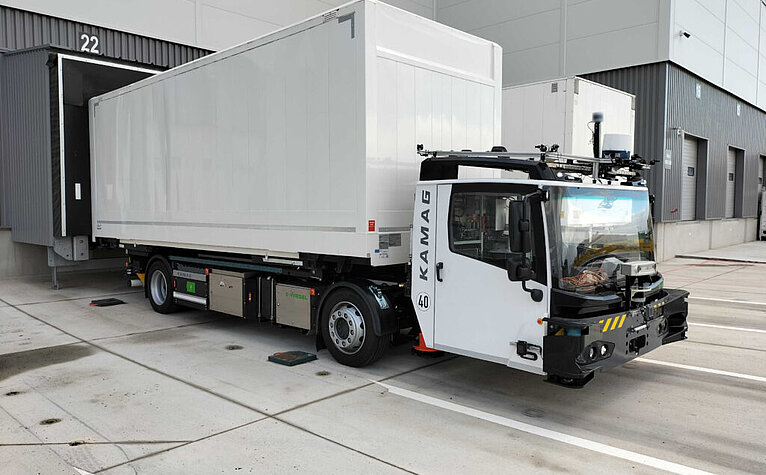 Innovation and digitalisation
Research & development
Automated transport logistics even in harsh weather
Automation seems to be progressing rapidly, also in the logistics sector. In the future, even unfavourable weather conditions should not have an impact on the autonomous driving of lorries on public roads. 
This ambitious goal is being pursued by a research consortium consisting of 29 partners under the auspices of the three-year EU Project All Weather Autonomous Real logistics operations and Demonstrations (AWARD). Logistikum Steyr, the logistics centre of the University of Applied Sciences Upper Austria, will be involved with a research group in the project.
"The project involves the development and demonstration of highly automated, driverless heavy-duty vehicles in harsh weather conditions for real logistics operations," explains Matthias Neubauer, AWARD project manager at the Campus Steyr of the University of Applied Sciences Upper Austria.
Highly automated commuter traffic will be tested at a testing facility in cooperation with the project partners DB Schenker and BRP Rotax. A highly automated transport system will be developed by 2023 in which a transport shuttle will travel over a 600-metre-long section on public roads without human intervention. The objective is to ensure smooth operations and the safety of people even under difficult weather conditions.
The collaboration among between innovative companies and research institutions from twelve European countries provides considerable potential to learn from international experience and thus to develop real and sustainable applications.
Get more information on Austrias automotive branch here
Back to main navigation