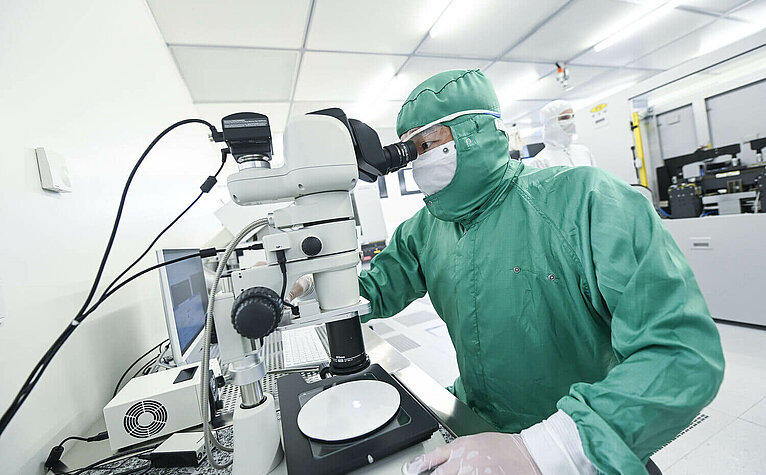 Life Sciences
Success story
Research & development
Expansion plans for Silicon Austria Labs
The top research centre Silicon Austria Labs (SAL) established in 2018 should become a leading player in non-university research in Europe. Moreover, it will be expanded to encompass a team of more than 600 researchers and employees.
SAL, which operates three facilities n Graz, Villach and Linz, is Austria's leading research centre for electronic-based systems. It conducts research in the fields of sensor systems, microsystem technologies and power electronics, amongst other activities. It focuses on developing cutting-edge solutions for environmental protection, health, energy, mobility and security. Flagship projects are being implemented in the areas of power density, More Than Moore technologies, photonics, 6G and dependable EBS. In the meantime, cooperation agreements have been concluded with renowned research institutions and prominent industrial partners have been gained.
An expanded research infrastructure will be constructed at all three locations. For example, a new clean room is being planned for the High Tech Campus Villach. Spanning an areas of 1,000 m², it will become the largest clean room for research purposes in Austria. Clean rooms are characterised by a sterile environment with a low level of particles and germs. This is the prerequisite for working on miniaturised chips and sensors.
Back to main navigation