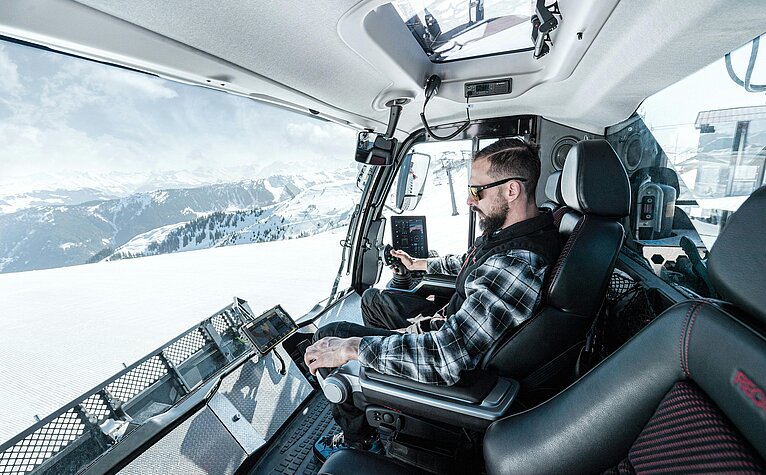 Innovation and digitalisation
Research & development
Extended reality should enable people to experience machines
A new research project is examining the use of extended reality technologies in order to make vehicles such as excavators, cranes and snow groomers safer, more dependable and trustworthy for people. THEIAXR (THEAIXR) is a new European research project funded by the EU to the amount of € 6 million. The objective of the project is to make mobile machinery safer, more reliable and intuitively controllable for the users.
The key is extended reality (XR). This involves the digital expansion of a person's own sensory organs. People mainly know about this technology from the field of gaming, where virtual reality (VR) glasses or haptic feedback in the form of vibrating controllers have been used for many years in order to improve the gaming experience.
Three pilot projects will now assess the applicability of XR in snow groomers, harbour cranes and excavators. Martijn Rooker, Innovation Projects & Funding Manager at the project lead TTControl, explains: "In preparing the slopes, extended reality in connection with external sensors can help, for example, to detect obstacles and inform the operator, for example by means of warning sounds, vibrations or virtual insertions on user platforms.
Back to main navigation