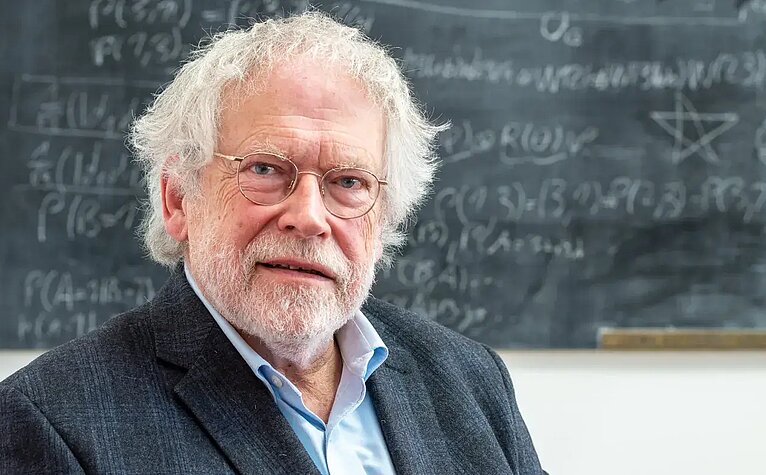 Success story
Research & development
From Innsbruck out into the entire world
Nobel Prize winner Anton Zeilinger will receive an honorary doctorate from the University of Innsbruck for his outstanding scientific achievements. His work in Innsbruck laid the foundation for quantum physics in Innsbruck to emerge as a benchmark for global excellence. Zeilinger served as a university professor at the Innsbruck Institute for Experimental Physics at the university in the years 1990 to 1999 and conducted ground-breaking experiments which were eventually honoured with the Noble Prize, for example the first quantum teleportation of photons in the year 1997.
"Rector Tilmann Märk said that Zeilinger's scientific successes provided "decisive impetus for the expansion of quantum physics in Innsbruck and Vienna." This development made a significant contribution to Austria's current global reputation in this promising field. Today more than 20 internationally recognised research groups are conducting research into quantum physics at the University of Innsbruck.
Many members of Anton Zeilinger's former team spread quantum research out into the world. For example, Jian-Wei Pan is heading China's efforts to play a leading role in quantum physics. Harald Weinfurter is a professor at the Ludwig Maximilian University of Munich, Dirk Bouwmeester of Holland is a professor at Leiden University, Thomas Jenewein serves as a professor at the University of Waterloo in Canada, Jörg Schmiedmayer is a professor at the Vienna University of Technology and the Tyrolean Gregor Weihs is a professor for photonics at the University of Innsbruck after holding research positions in Japan and Canada.
Back to main navigation