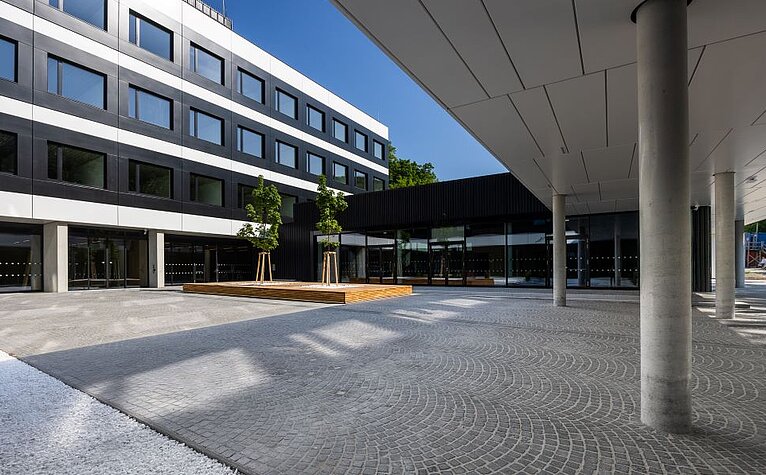 Location advantages
Research & development
Moonstone as a milestone of cutting-edge research
The Institute of Science and Technology Austria (ISTA) opened a new laboratory building including a seminar centre and space for a science education programme at its facility in Lower Austria.
The Moonstone Building will encompass not only laboratories for cutting-edge research but also space for knowledge transfer and a seminar centre for scientific conferences. In this way, the first and second of three expansion stages have already been completed as the institute moves ahead towards doubling its size by the year 2036.
In addition to laboratory and office space for future research groups, the building will provide space to hold student workshops and teacher training sessions. It also houses a state-of-the-art seminar centre for scientific conferences. In 2023, the institute added Lisa Bugnet and Jorryt Matthee, its first two professors in the field of astrophysics. In addition, research into climate change, data and computer science as well as physics will be conducted in the new building.
Back to main navigation