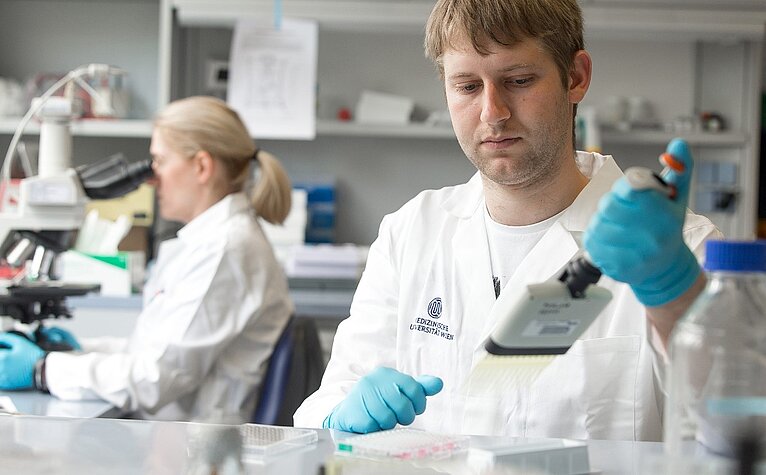 Life Sciences
Research & development
News
Outstanding cancer research in Austria
Cancer research is one area which still stands out against the backdrop of a very dynamic life sciences environment in Austria. Universities and research institutions as well as companies are very active in this field. Oncology is the most intensively researched field in Austria in terms of clinical studies (about 1/3 of all studies). The results are impressive.
Several examples are given here. In 2021, researchers at the Medical University of Vienna and Vienna General Hospital, amongst others, published the first worldwide personalised medicine study using a functional test to demonstrate the clinical feasibility and efficacy of individualised therapy for lymphoma and leukaemia.  Personalised medicine aims at identifying the right individual treatment for patients e.g., by precisely analysing the specific characteristics of tumours and thus making them potentially vulnerable to therapy.
In 2023, an international team of researchers led by the Medical University of Vienna succeeded in developing a prediction tool for blood cancer therapies. Since its introduction in 2015, a prediction tool developed by the European Society of Medical Oncology has been providing support worldwide in the assessment of the clinical benefits of new cancer therapies. However, previously available versions proved unsuitable for use with malignant diseases of the blood, such as different types of leukaemia or lymphoma. But now this gap has been filled.
Back to main navigation