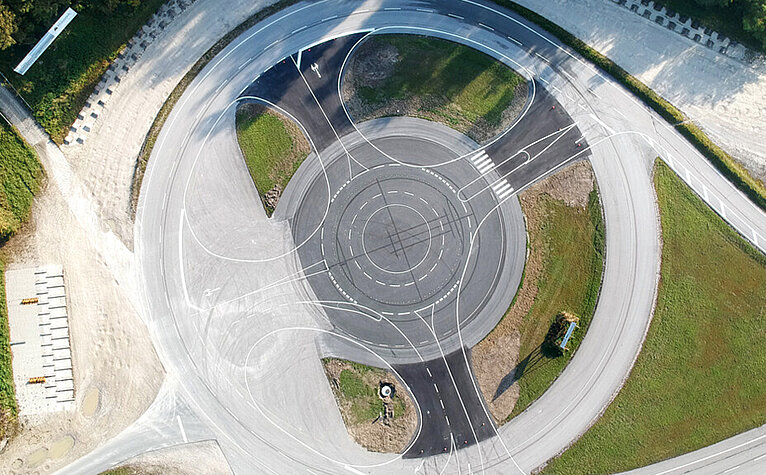 Innovation and digitalisation
Research & development
Test track for automated driving makes it rain
The test track for automated driving in Lower Austria was further expanded and now features an outdoor sprinkler system simulating real weather conditions. In this way automated vehicles and their sensors can also be tested under bad weather conditions.
The outdoor sprinkler system enables natural and lifelike rain to be produced at the press of a button on a length of about 100 metres. Digitrans invested more than one year of research work in the new system, supported by the Linz Centre of Mechatronics GmbH (LCM) and the sprinkling expert AQUASYS based in Linz, amongst others. In addition, a roundabout, various intersections and a city zone with pavements and bicycle paths were also completed.
The existing grounds on the premises of the Magna Powertrain Engineering Centre Steyr have been expanded by DigiTrans GmbH for more than a year to create a testing centre for automated driving. A six-lane road can test complex traffic scenarios on a highway-like track. In the future a test and research lorry with numerous assistance systems will be further adapted and prepared for autonomous driving.
Back to main navigation