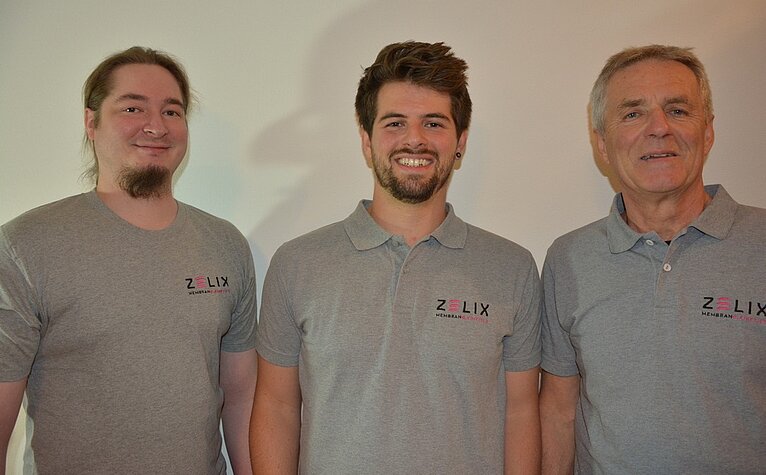 Life Sciences
Research & development
Use biogas even more effectively
Biogas facilities in which raw materials and manure are fermented, comprise an important decentralised component in expanding regenerative energies. Research is now focusing on how production can be optimised in order to improve biogas yields. The cooperation project MemProAktiv designed to enhance the performance of industrial processes provides important solutions.
It is being driven by the companies Pantreon GmbH serving as the project coordinator along with Innovum GmbH, Metallbau Prielinger GmbH and MK Automation GmbH & CoKG. The decisive scientific contribution originated at the Institute of Fluid Mechanics at the University of Linz in Upper Austria based on the further development of ZELIX membrane filtration.
ZELIX membrane filtration is characterised by a filter container in which filter modules are mounted upon a rotor-ring turning at a high speed. The resulting, highly turbulent current over the membrane surfaces provides decisive advantages in the filtration of higher viscosity and more highly concentrated liquids.
The project partner Innovum has shown the performance-enhancing function of electrokinetics, especially on biogas processes, in more than 4,500 facilities across the globe. However, electrokinetic phenomena can be limited at higher viscosities and concentrations. Here the integrated use in the ZELIX system has proven to be a real game changer. In particular, higher viscosities were achieved in the manure fermentation with co-substrates such as corn and straw.
Back to main navigation