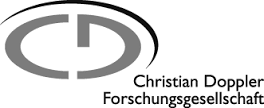 © CDG
CD laboratories are sites where outstanding research takes place. In order to establish such a laboratory, two prerequisites must be met: On the one hand, the specific need of a company for knowledge and know-how from the application-orientated basic research and, on the other, the willingness of scientists to open themselves up to this commercial need in the long term. These prerequisites were met both in the case of the new CD Laboratory for Pharmacological Cancer Immunotherapy, which will be subsidized over the next seven years of research with approx. EUR 2.2 million (of which EUR 1.1 million will come from public authorities), and in the case of the CD Laboratory for Mucosal Immunology, which will be subsidized with a total of approx. EUR 800,000 (of which EUR 400,000 will come from public authorities).
Paradigm shift: Immuno-oncology "made in Austria"
Despite great clinical therapy successes with skin and lung cancer, immunotherapy is still in its infancy. Cancer immunotherapeutic agents have groundbreaking potential, despite being biotechnologically complex and expensive to produce and only applicable to a limited extent.
Together with a team working alongside the research pioneer Gottfried Baier, the Japanese big pharma partner, Daiichi Sankyo, is looking for a targeted NR2F6 inhibitor. "Once it is established, this next generation of immune checkpoint inhibitors offers the chance for a therapeutic approach that is affordable for health insurance companies and allows the treatment of advanced stages of cancer in the long-term while ensuring good quality of life for patients," said Baier.
New paths to more targeted CID treatments
Against the backdrop of an increasing incidence of chronic inflammatory diseases (CIDs) worldwide, the investigation into the underlying inflammatory biological mechanisms in the intestinal mucosa is of particular importance. The pharmaceutical company AbbVie GmbH and the Innsbruck researchers want to develop more specific treatments for CID patients on the basis of newly gained data regarding molecular mechanisms.
Background on CD laboratories
In Christian Doppler laboratories, application-oriented basic research is carried out at a high level, and outstanding scientists collaborate with innovative companies. The Christian Doppler Forschungsgesellschaft is regarded internationally as a best practice example for fostering this collaboration.
Christian Doppler laboratories are jointly financed by the public sector and the companies involved. The most important public funding agency is the Federal Ministry of Science, Research and Business [Bundesministerium für Wissenschaft, Forschung und Wirtschaft (BMWFW)].