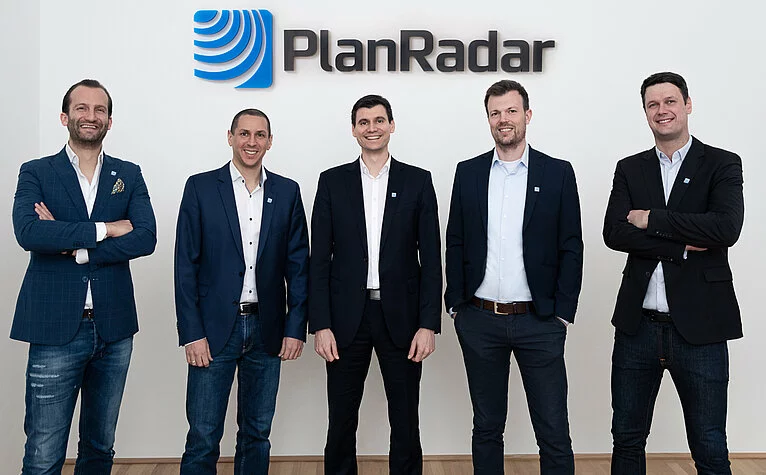 PlanRadar – With six unicorns, Austria is a frontrunner among business locations for innovative technology companies
In the future, Vienna will continue to be the strategic centre for the global expansion and further product development of the PropTech company PlanRadar. Up until now, the central geographical location has been the perfect starting point for conquering the European market.  
Although Austria sometimes has the reputation of being more traditional than dynamic, a lot has happened in the past years. For example, Austria has become an important location for innovative technology companies, whether in PropTech, FinTech or EdTech. In a European comparison, Austria is a forerunner with six unicorns. Moreover, there are several soonicorns i.e., companies close to a valuation of over USD 1 billion.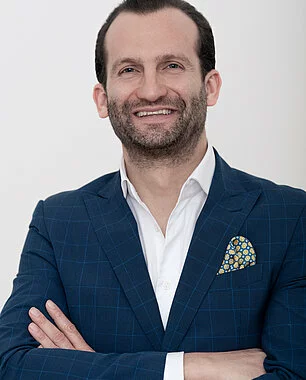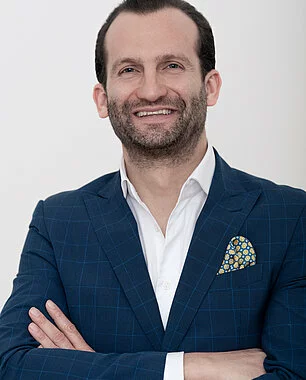 Questions posed to Sander van de Rijdt, Co-CEO and Co-Founder of PlanRadar 
What made you decide to set up your company in Austria? 
The underlying idea behind PlanRadar was conceived in Austria. The country is the main place of residence and focal point of all five founding members. Due to earlier, successful company foundings, Ibrahim and I knew that the actual site does not play a significant role in the B2B segment if the product is good. Investors concur with this assessment. Vienna has proven to be a favourable starting point for our expansion to other European countries thanks to its central geographical location. 
About half of your employees are still based in Vienna. This certainly play a key role in your success. How would you rate the quality and motivation of Austrian employees in an international comparison? What sets them apart and how important are these qualities for the success of your company? 
Although half of our employees work from our headquarters in Vienna, only part of the staff is actually from Austria. We have a very open corporate culture and thrive thanks to the diversity of our team. All our employees are not only experts in their specific areas but are being continuously motivated to express their own points of view. The diversity and commitment of each individual makes PlanRadar the successful company which we are today.  
You are planning to establish a regional headquarters in the USA to oversee the branch offices in Mexico City and São Paulo and a second regional headquarters in the United Arab Emirates to coordinate the activities of the branch offices in Singapore and Sydney. What will be the importance of Vienna within the context of this growth strategy? 
Our headquarters in Vienna will continue to be our strategic hub, and many internationally relevant decisions are made here. We will also coordinate the further development of our product and the global brand from here in the future. As a result, we will provide substantial support to the growth of PlanRadar.  
In your experience, what are the strengths of the Austrian business location for a PropTech company like yours?  
We are in the midst of a robust growth phase and are constantly searching for new talents. In this regard the City of Vienna as well as Austria are helping us to find applicants from across the globe. Recently Vienna was once again named as the most liveable city in the world. We have a very good healthcare and social system, a multifaceted cultural offering and a lot of green space, all of which are aspects which are important to highly qualified skilled employees and which help us to attract talented people to Austria. 
What underlying conditions in the Austrian business location are particularly important to the success of PlanRadar? 
Austria's central location helped us to expand to other European markets. For example, we opened up our first branch office in Zagreb in 2019 due to the geographical and economic proximity to Southeast Europe. Austria offers proactive funding programmes and is attractive as a business location for foreign investors. We have been able to benefit from this and still do. 
Is there a unique selling proposition i.e., an advantage for companies which can only be found in Austria? 
One could say that as Austrians we have a certain home advantage. As a rather small country from a business standpoint, we always have to deal with the issue of international expansion from the very beginning so that we can do business in larger markets in the rest of the world. As a result, a certain diplomacy and solution-oriented approach are in our genes. The Austrians also have a reputation for being a very humorous people who are welcome everywhere. This helps us enormously in our day-to-day business. Furthermore, domestic companies quickly realised the added value of digitalisation so that we were able to win large customers such as Porr and ATP at an early stage. 
From your point of view, how has the Austrian business location changed over the years? What has improved and what do you view critically? 
Although Austria sometimes has the reputation of being more traditional than dynamic, a lot has happened in the past years. For example, Austria has become an important location for innovative technology companies, whether in PropTech, FinTech or EdTech. In a European comparison, Austria is a forerunner with six unicorns. Moreover, there are several soonicorns i.e., companies close to a valuation of over USD 1 billion. Various platforms and happenings enable us to engage in an intensive exchange with one another. In turn, this spurs us on, and is a lot of fun. 
Could you briefly tell us about the most important milestones concerning PlanRadar's activities in Austria? This could include the number of employees then and now, R&D, expansion projects, new developments, investments at the site and so on. 
Similar to most startups, we began with a small team. There were only seven of us in 2017, whereas we now employ a staff of about 170 people at our office in Vienna. It is a pleasure to see how PlanRadar is growing, and we have to continue renting more and more floor space so that we will have enough room for all the new employees.  
We developed PlanRadar here and have built up an internationally successful company around our product, which we are constantly upgrading in order to optimally support our customers and the sector in their digitalisation efforts. In addition, we completed two record-breaking rounds of financing (Series A and B) from Vienna. The funding will not only help us to increase the value of the company but also strengthen Austria as a technology location. 
Were there any particularly formative or significant events, turning points or personal experiences in the corporate history of the Austrian facility which you vividly remember? 
In fact, there are many I could think of. One special moment took place just a few weeks ago when we were named Austria's Scale-Up of the Year. Another noteworthy event was the announcement of our round of financing at the beginning of 2022. It raised close to USD 70 million, making it the largest Series B financing round of any B2B company in Austria.  
What are the next steps which PlanRadar plans in Austria? Can you already tell us something about this today?  
We want to further expand upon our market leadership position in our segment and increase our workforce to more than 500 employees by the end of the year. In terms of our product, we will continue to invest in research and development and focus even more intensively on issues such as virtual and augmented reality as well as artificial intelligence.  
How has Austrian Business Agency (ABA) - and WORK in AUSTRIA in particular - supported you?  
WORK in AUSTRIA regularly provides us with information on general procedures, especially with respect to any changes. For example, at present we need to know what we have to pay attention to when Ukrainian citizens submit applications, or in special cases.  
Do you have any wishes with respect to the Austrian business location or Austrian Business Agency? 
Procedures for the Red-White-Red-Card are complicated and time-consuming. For this reason, we would wish for the simpler and quicker handling of processes to get residence permits for our employees.  
And finally, one last question: what do you personally value the most about Austria? 
I value the sociable and humorous people. I am amazed time and again when I experience the natural environment and the landscapes in Austria.  

PlanRadar GmbH
PlanRadar is a Proptech company established in Vienna in 2013 by five founders with an international background. Thanks to its software solution, the company simplifies work processes on construction and real estate projects. In the meantime, PlanRadar has more than 400 employees at 18 international offices and more than 120,000 individual users in 60+ countries. In 2022, PlanRadar was honoured as Austria's Scale-up of the Year. 
Back to main navigation