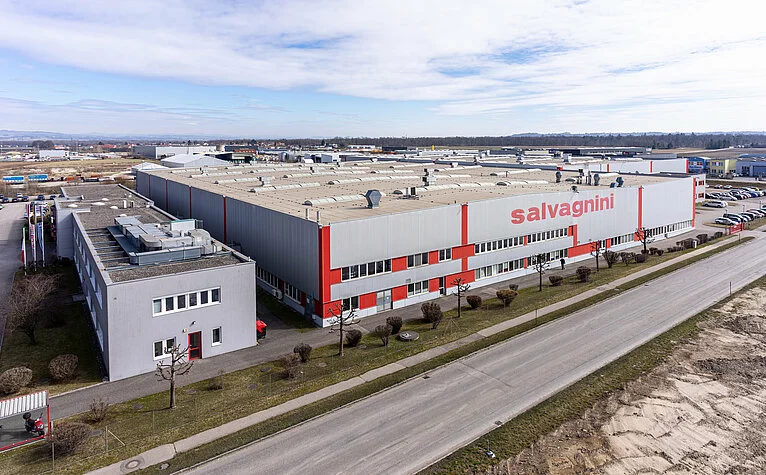 Salvagnini – We will remain European
Since the founding of the Austrian subsidiary in the 1990s, the Italian-owned firm Salvagnini Maschinenbau has increased machine production and the number of employees several times over. The successful corporate history at the Austrian site convinced Salvagnini to further expand in Austria and remain European instead of producing in China, as many of its competitors do. 
The bureaucracy in Austria is leaner. Moreover, people listen, deal with the specific needs of the company and provide answers.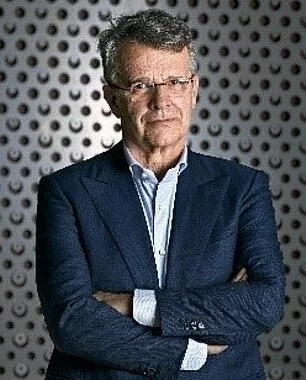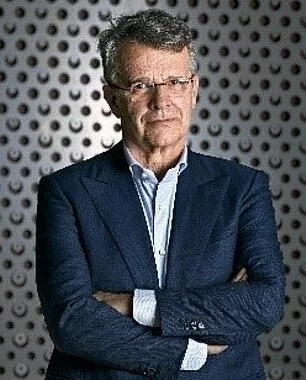 Questions posed to Francesco Scarpari, President of the Salvagnini Group 
What do you consider to be the strengths of the Austrian business location for your type of mechanical engineering company and which factors in Austria are particularly crucial for Salvagnini's success?  
There are several reasons why Austria has proven itself to be an extremely favourable place for us. The first is logistics. Austria is located in the heart of Europe and is particularly important when it comes to connections and contacts to neighbouring countries where we have many suppliers, for example in Slovakia. This fortunate logistics location has proven to be an advantage with respect to our customers because all of German-speaking Europe reaches Austria more easily and willingly than they get to Italy. In turn, this is also a question of mentality. 
The second reason relates to knowledge and experience. I wanted what I call "360-degree companies" i.e., companies that could combine everything that a firm needs to do from one source. I am talking about everything from planning, designing, procurement, and logistics to assembly, inspection and service as well. And there is also a small commercial unit covering Austrian territory. Naturally, a software development department is required because our machines are not only made from a piece of iron.  
How do you rate the cost situation in Austria compared to Italy? 
The costs in Austria are higher but the underlying conditions are more favourable. The bureaucracy in Austria is leaner. Moreover, people listen, deal with the specific needs of the company and provide answers. Approval procedures are generally very quick and the attitude towards companies here in Austria is a positive one.  
Salvagnini has high R&D expenditures in Austria. Have you also benefitted from research funding?  
By all means. I think the Austrian Government has taken prudent steps in this regard. We cooperate with universities and encourage them to discover and develop innovative solutions for the market in collaboration with us. This represents a win-win situation which is very valuable to us.   
How is the situation at your facility in Austria when it comes to qualified personnel? 
We are also in contact with higher technical and secondary schools in Austria where we recruit staff and then train them. Our Austrian facility exports about 90% of its production. We have affiliated companies in 23 countries across the globe, from America to Asia. Our company represents a big opportunity for someone who is willing to learn and travel. The working world in Austria has shown itself to be very flexible, both in terms of young talents – because we can find staff relatively easily – as well as with respect to staff costs.  
After thirty years of operating in Austria, do you see a bright future for the company with further growth? 
I am extremely pleased with the thirty years our company has been here in Austria, where we have continually expanded. There is a will to continue our corporate growth here, and we have already purchased two properties for two business areas.  
Did you ever think about expanding to China? 
Our experiences in Austria actually convinced us not to expand to China. We are the only European manufacturer in our sector which does not operate a factory in China. This is because I have never had confidence in China when it comes to manufacturing. I have basically always aimed at staying European. Many businesspeople have encountered major problems in China because the restrictions and control of companies established there have been extremely difficult to cope with. Naturally, we also have a branch office in China from which we serve our customers, and in fact we have already installed about one hundred machines there. However, it is one thing to offer customer service in China, but building machines there is a completely different matter. For this reason, the decision was made to continue being European.  
What do you consider to be the strengths or unique selling proposition of Austria compared to the rest of the world? 
Austria has a rich imperial history, whereas today it is a relatively small country. However, it is full of young people with an inner zest and a desire to achieve, and that is something which makes Austria stands out. However, this "can do" attitude not only means making the right gestures but a willingness to study, understand and learn new things. Over the last few years, I have witnessed enormous progress in Austria's infrastructure - from highways to railways – as well as a major effort by the country to create better conditions everywhere.  

Salvagnini Maschinenbau GmbH 
The Italian Salvagnini Group designs, builds and sells machines and flexible systems for processing sheet metal such as punching machines, panel benders, automatic store towers and software. The Austrian company Salvagnini Maschinenbau was founded in Linz in August 1993 with an initial workforce of 70 employees. Towards the end of the 1990s, Salvagnini Maschinenbau accepted an offer involving the relocation of new firms to the Ennsdorf Business Park in Lower Austria. This was based on European funding provided by the Federal Province of Lower Austria. Salvagnini expanded its operations at the new site and began with the construction of a new factory in 1999. Since then, the Austrian subsidiary has been continually growing, and now boasts a staff of more than 450 employees. 
Back to main navigation