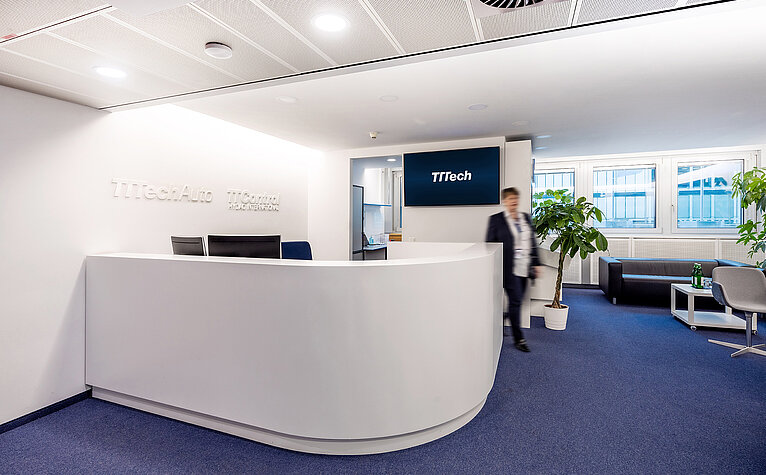 TTTech Auto – Binding link in the new ecosystem of the automobile industry
TTTech Auto has become a successful global player in the field of "highly automated driving" within a period of only four years. In the meantime, it already employs more than half of all the employees working in the TTTech Group. Thanks to its core product MotionWise, TTTech Auto has developed a tried and tested software vehicle platform in series production which has now been installed in close to two million vehicles.  
Vienna is really located in the centre of the world and is very well-known as a cultural metropolis, but also because it has quite a lot to offer technology and innovation companies.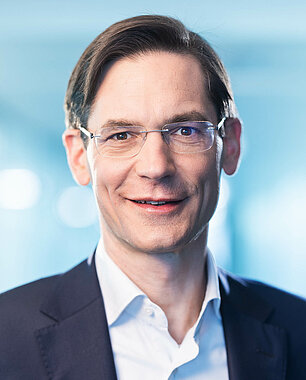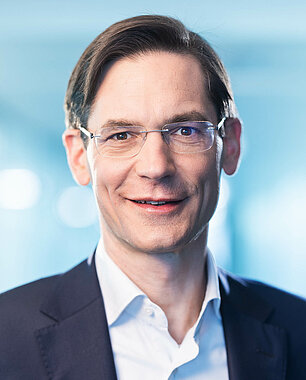 Questions posed to Georg Kopetz, co-founder, CEO of the TTTech Group and Member of the Executive Board of TTTech Auto 
Why does Vienna play such a central role for the TTTech Group and what is the key development in this regard? 
At the beginning, the proximity to and know-how transfer via the Vienna University of Technology played a decisive role. My father was a professor there and was very active in research projects for new vehicle architectures. We identified a market opportunity in this field and my father then founded TTTech together with me and his former student Stefan Poledna, who continues to head our technology area on the Executive Board. We agreed to remain in Vienna due to the know-how transfer and also because of the employees. Vienna is really located in the centre of the world and is very well-known as a cultural metropolis, but also because it has quite a lot to offer technology and innovation companies.   
What you think are the particular strengths of the Austrian business location for company founders?  
Austria is a dreamland for entrepreneurs with respect to public sector support and structural prerequisites. It features an extremely strong infrastructure, optimal links to international transport networks and a very good educational system. There is hardly any other country in Europe which provides more support when establishing a company. Austria also makes extensive funding available to support research. In particular, the research tax credit, in which the Austrian government assumes 14% of the research costs, is an effective instrument with which Austria stands out in a European comparison. Many more startups could be established, and one could arouse greater enthusiasm here for founding a company. 
TTTech Auto, which was first established four years ago, has quickly emerged as a successful global player in the field of "highly automated driving" since its founding. TTTech Auto specialises in safety software and platforms for automated driving, and already employs more than half of all employees in the TTTech Group. Which innovations and research success are behind this success story?   
In particular, I want to mention the development and distribution of our core product MotionWise. This represents a tried and tested, secure software vehicle platform. Either new ideas are quickly accepted today across the globe or not at all. MotionWise has been successfully installed throughout the world in more than two million vehicles and is being further developed for upcoming volume production.    
Were you involved in international research projects from the very beginning? 
Yes. As a spin-off of the Vienna University of Technology, we were always involved in European research projects, even before the company was set up. We are one of the firms emerging from these European research projects. As a consequence, we have both Viennese as well as European roots, which complement each other very well.  
The list of TTTech Auto's partners, from Audi and Samsung to Aptiv and Infineon, reads like a Who's Who of high-tech industry. What role do these partnerships play for your company, and how important is it to cooperate with the biggest and best players? 
From a global perspective, TTTech Auto with its workforce of about 1,200 employees is still a small company. However, as a software company, we serve as a binding link within the new ecosystem of the automobile industry. Up until now, a great deal of market power has been concentrated in just a very few companies. However, in recent years, this market clout has shifted towards technology companies because the issues of semiconductors and software has been increasingly gaining in importance. We appeal to partners and investors from both industries such as Infineon and Samsung, but also OEMs such as Audi as part of the Volkswagen Group, the largest Chinese producer SAIC and Hyundai from Korea. The new world of mobility is a world of car technology, in which hardware and software join forces, and we are also trying to reflect this in our partnerships.    
Just a few months ago TTTech Auto received another € 250 million in fresh capital from Audi and Aptiv, and has thus joined the ranks of unicorns i.e., young companies valued at over USD 1 billion. How did you manage this successful deal? 
This deal proves that it is also possible to find investors from an Austrian base. Europe has considerable potential in this regard upon which one can build upon. The development of automobiles is moving clearly in the direction of "software-defined vehicles," which includes software updates and completely new vehicle functions without having to bring the car to the car repair shop. The largest markets – namely the USA and China - are setting the trends, but if it has a strong equity ratio, a European company can also play a leading role in this industry.   

TTTech Auto AG
The company TTTech, now the TTTech Group, was founded in Vienna in 1998 as a spin-off of the Vienna University of Technology. What began close to 25 years ago as a courageous step from the university into the business world has emerged as a globally successful high-tech corporate group with about 2,300 employees from 60 nations, encompassing facilities in fourteen countries. The headquarters of the TTTech Group have always remained in its founding location of Vienna.   
Back to main navigation