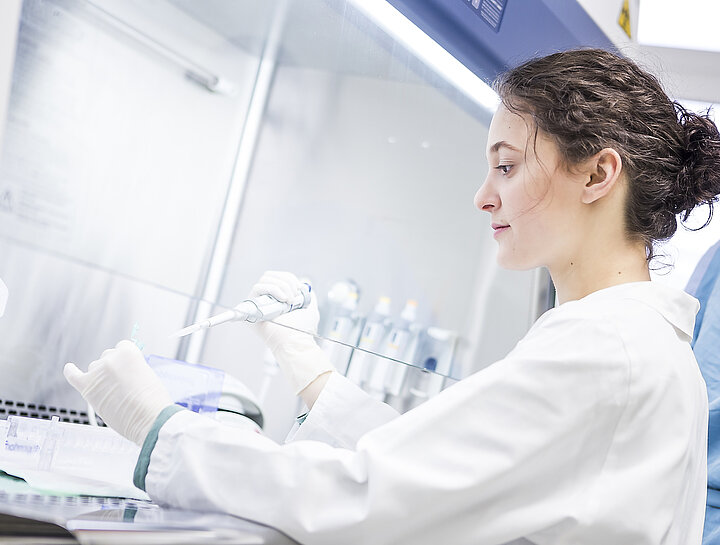 By function
Research in Austria
Austria as a country of research is characterised by a willingness to invest, inventiveness and a dynamic research landscape benefitting from direct research funding and a research tax credit.
Contact us
Austria as a country of research:
Willingness to invest, inventiveness
and a dynamic research landscape
Why should you conduct research in Austria? Because you will be successful here! This is not due to one but to several factors which together make the country so attractive for innovation. The combination of direct research funding and a 14% research premium is unique in Europe. 
Still not convinced? Well, Austria offers even more! Over the last two decades, the country has succeeded in increasing research and development forward many times over. The research ratio at 1.53% in 1994 rose to 3.26% by 2022. This means Austria has experienced one of the strongest upswings in R&D in all of Europe.
The Austrian Science Fund FWF just approved € 52 million in funding for basic research projects. Moreover, € 140 million annually will be distributed by the Future Fund of the Republic of Austria between 2022 and 2025 to tackle issues of the future such as pandemic preparedness, AI and radical innovation.
3.26 %
is Austria's research ratio in 2022
65
excellent research facilities carry out non-university research
€ 14200000000
will be spent on research and development in 2022
€ 2220000000
are invested in research by subsidiaries of foreign companies
Downloads

Find here worth knowing and useful information about Austria as a business location easily to download.
At a glance: This is how
Austria facilitates top research
01

Industry meets science

The business and scientific communities work extremely closely and successfully together. As a result, the country thus offers ideal prerequisites for open innovation. External partners such as customers, universities, research institutes, suppliers and startups are ideally integrated into the development process for new ideas, products and services.

02

Excellent specialists

The educational system in Austria is known for its high quality and practice-oriented training. Furthermore, numerous funding programmes also exist, linking scientists and companies, providing support with the onboarding of international staff and assisting with registration and tax issues.
03

Strong funding and attractive tax advantages

Companies operating in Austria benefit from the 14% research tax credit which they can claim for  research and experimental development costs. The tax credit applies to both in-house and contract research. Furthermore, researchers moving to Austria also benefit from a 30% tax deduction on income from their research activities in Austria and abroad. 

04

Austrian inventiveness

Austria is a country of inventors. In 2021, 2,480 inventions were registered with the Austrian Patent Office, enough for a 5th place ranking in the EU.
Did you know...

As early as 1844, Jacob Christoph Rad developed the first sugar cube, in 1951 Carl Djerassi achieved a breakthrough to invent the birth control pill, and six years later Karl Kordesch and two other Austrians in his team invented the alkaline battery (alkaline manganese cell).
...that the sugar cube, the contraceptive pill and the alkaline battery were invented by Austrians?
Research in Austria:
A strong ecosystem
Excellent education and training complement the optimal collaboration between the research community and companies. In 2020, more than one-third of all Austrians had completed a tertiary education.
However, companies not only find highly qualified employees here but also strong scientific cooperation partners. 22 public universities, 16 private universities and 21 universities of applied sciences offer more than 2,500 courses of study. 388,000 students are currently finishing their education. The non-university research sector also enjoys a global reputation.
Austria ranks among the European leaders when it comes to the collaboration of higher education institutions and the corporate sector. Highly specialised and extensively networked clusters have been set up Austria, for example in the automotive, green tech, life sciences, food, aviation and aerospace, design and wood sectors. These efficient networks in technological and economic areas of expertise enhance the national and international competitiveness of their participants based on innovation and collaboration, regardless of whether it small, medium-sized or large companies are involved.
Boehringer Ingelheim RCV 

Favourable conditions such as the high availability of skilled workers and the "unique" research tax credit has led Boehringer Ingelheim to repeatedly expand its business operations in Austria, most recently with a new biopharmaceutical production facility to be built at a cost of € 1.2 billion. 

The entire success story is available here.
Austria has emerged as a centre for research and biotechnology. The required support is provided by political decision makers and a suitable framework also exists.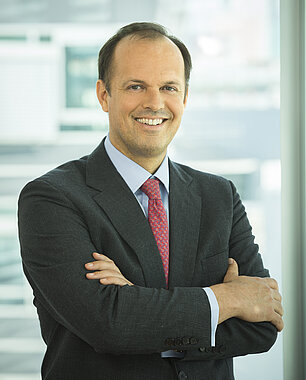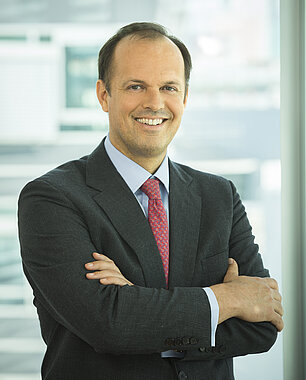 We simply get it done – for you!

Are you looking for cooperation and research partners or do you want to apply for research funding?

We will bring you together with companies and research centres and support you throughout the entire application process.
Back to main navigation