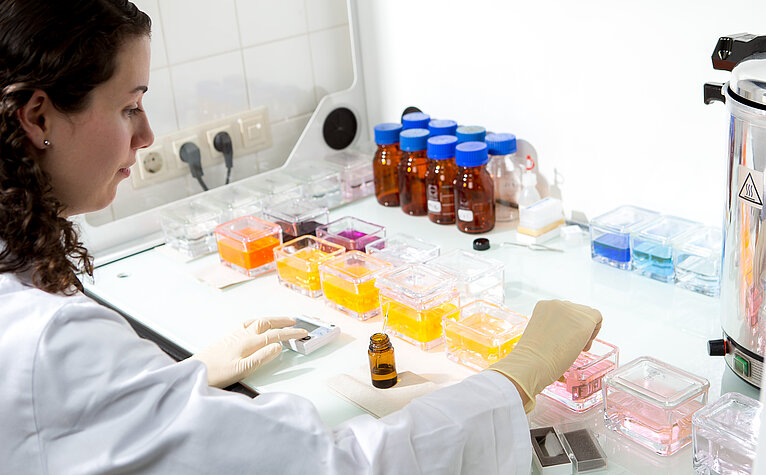 Life Sciences
Research & development
New ways to combat chronic pain
A recent study on possible new treatments for chronic pain shows a surprising link to lung cancer. The work was spearheaded by an international team of researchers at the Institute of Molecular Biotechnology (IMBA) of the Austrian Academy of Sciences, Harvard Medical School, and Boston Children's Hospital. Their findings of the research, conducted on laboratory mouse models, open up multiple therapeutic opportunities that could allow for an improvement in the treatment of chronic pain.
Despite the hundreds of millions of people affected, chronic pain is among the areas of healthcare which are not so well-managed. New types of drugs should improve the situation. "We had previously shown that sensory neurons produce a specific metabolite, BH4, which then drives chronic pain, such as neuropathic pain or inflammatory pain," says project leader and co-corresponding author Shane Cronin, a staff scientist in the Penninger laboratory at IMBA. "The concentrations of BH4 correlated very well with the pain intensity. So, we naturally thought that this was a great pathway towards achieving our objective."
To identify drugs that reduce BH4 levels in pain neurons, the researchers performed a "phenotypic screening" of 1,000 target-annotated, FDA-approved medications. "Our phenotypic screen also allowed us to 'repurpose' a surprising drug," says Cronin. The drug "fluphenazine," an antipsychotic, has been used to treat schizophrenia, but has now been found to have a positive effect on chronic pain following nerve injuries. The screen also revealed an unexpected molecular link. The researchers discovered a joint signalling pathway for chronic pain and lung cancer through EGFR/KRAS and BH4, thus opening up new forms of treatment for both conditions.
Back to main navigation