For this reason, strategic partnerships with a focus on innovation have been established in the form of competence centers and industry clusters. Austria has become a real clusterland.
The 47 competence centers encompassed in the Austrian funding initiative COMET (Competence Centers for Excellent Technologies) promote the cooperation between industry and science in a targeted manner with respect to leading edge technologies. Accordingly, Big Pharma companies rely on the know-how of the Graz-based "Research Center Pharmaceutical Engineering" (RCPE) for pharmaceutical process and product development. At Oncotyrol, the renowned competence center for cancer therapy in Innsbruck, new research findings in the fields of genomics, proteomics and metabolomics will be transferred to clinical cancer medicine.
The "Austrian Center for Medical Innovation and Technology" (Acmit), a competence center in Wiener Neustadt specializing in the development of medical robotics, is opening up new perspectives for buttonhole surgery (minimally invasive surgery), whereas "Bioenergy 2020+" boasts several research facilities in Austria and successful innovations in environmentally-friendly energy generation from biomass.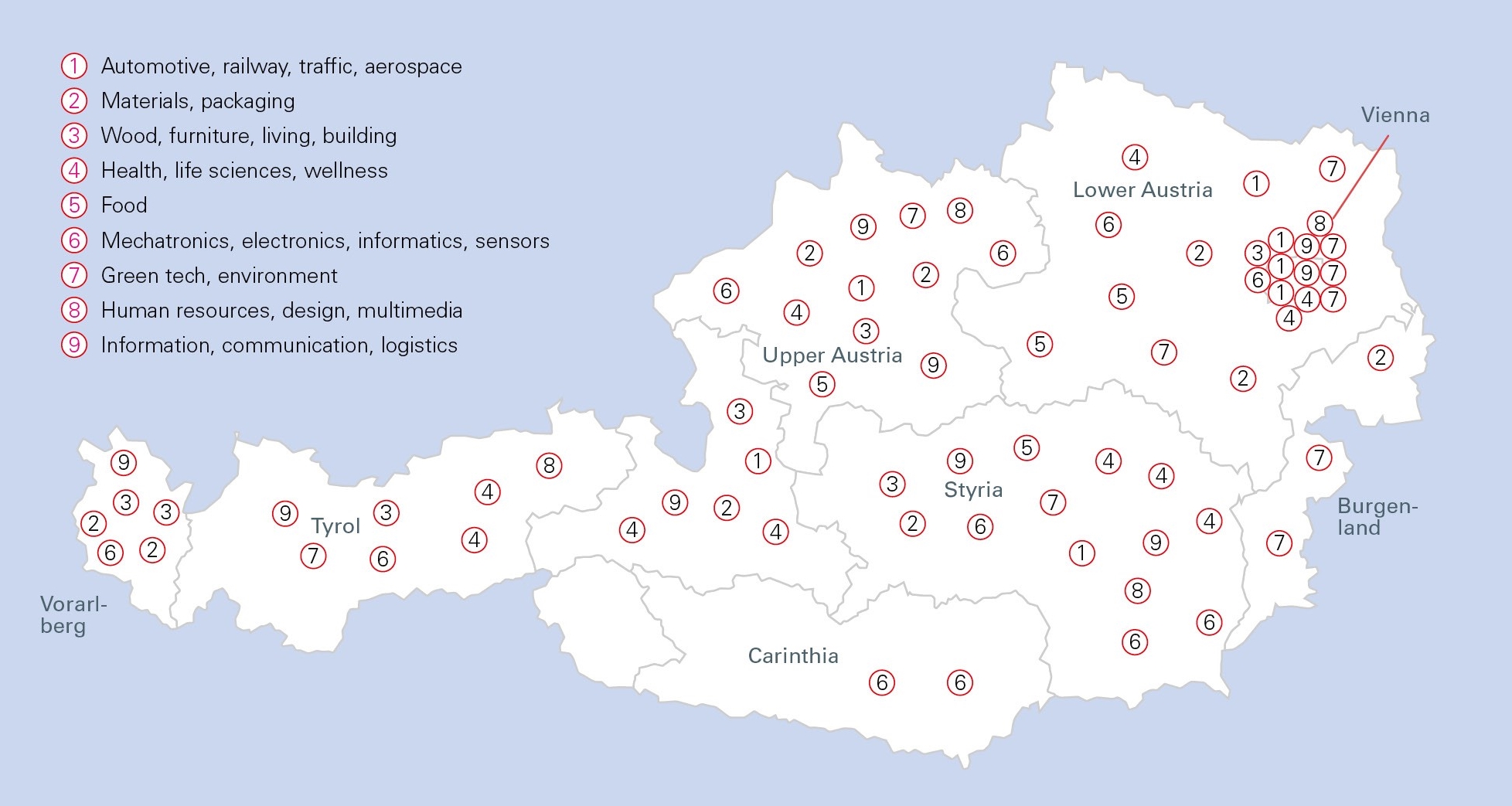 Further information on Clusterland Austria, developments concerning the business location in general, as well as the Plastics Cluster, Mechatronics Cluster, Automotive Cluster, and other specific clusters can be found on the Cluster Platform Austria Website.
6 reasons to perform research in Austria
Innovative companies from across the globe enjoy optimal conditions in Austria.
Productive business location
Strong support for R&D
Many tax advantage
Unmatched quality of life
Highly qualified and motivated specialists
Security and stability
Detailed information on Research & Development in Austria can be found in our online brochure.