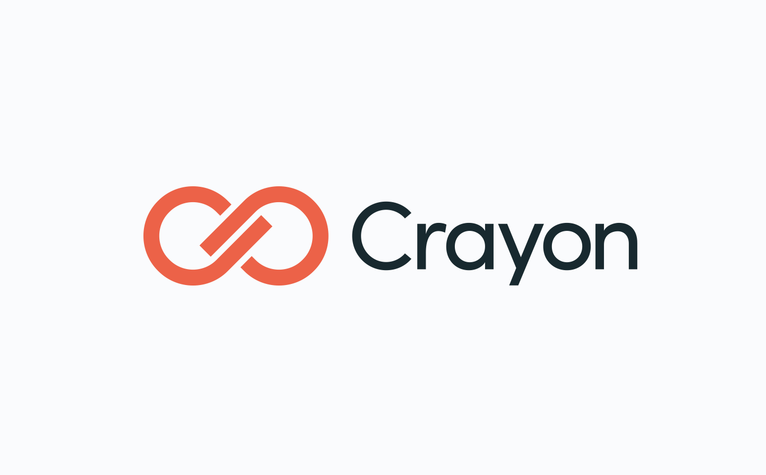 Crayon – Presentable AI landscape with extensive potential
Crayon based in Norway ranks among the leading software providers and license consultants on the European market and employs a workforce of 3,500 employees. It has been represented in Austria by its own subsidiary since 2014. Crayon mainly offers customers the optimisation and supply of cloud and volume licensing. Moreover, the company has emerged as leading supplier of consulting, support and services for all phases of the cloud journey of the leading platforms – Microsoft, AWS and Google – as well as alternative and hybrid setups.  
Crayon Austria GmbH
By establishing the Center of Excellence for Data & AI in Vienna, we succeeded in positioning the Austrian facility as a crucial factor for the future for our further international growth.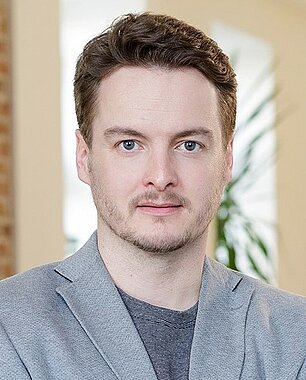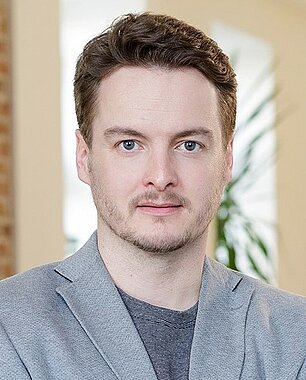 Questions posed to Florian Berger, Managing Director of Crayon Austria GmbH 
Why did Crayon decide in favour of Austria as a business location? 
In addition to the market potential in Austria, the geographical location in particular was a key factor, also for the further expansion of our subsidiary's business activities.  
What do you consider to be the most important underlying conditions and strengths of the Austrian business location for your type of company? What is the country's unique selling proposition? 
Austria offers an attractive option for international talents thanks to its central location in Europe and high quality of life. If we can succeed in further expanding the community of experts here and more strongly promoting top-level research, this will also continue contributing to luring the best minds or keeping them here.  
Crayon employs more than 3,500 people across the globe. What is the importance of Crayon Austria within this corporate group? 
By establishing the Center of Excellence for Data & AI in Vienna, we succeeded in positioning the Austrian facility as a crucial factor for the future for our further international growth. In the meantime, numerous employees in Austria are also working for global headquarters in various roles. Furthermore, Vienna is also home to the global CTO Office with Florian Rosenberg as the CTO of the Crayon Group, amongst other competencies. 
Crayon is operating in Austria with an extremely international team. How successful are you in your search for highly qualified talents?  
Crayon employs its own international recruiting team which successfully takes care of potential employees in Austria and abroad. This ensures that we can make use of the international pool of talents. At the same time, we are open to people who would like to develop their professional careers beyond Austria's borders by working in a global company.  
Crayon opened the Data & AI Center of Excellence in Vienna three years ago with the objective of building up a group of about 50 experts in the fields of AI, machine learning and data infrastructure. How far have you come up until now?  
Despite the coronavirus crisis, we have managed to expand the Center of Excellence to more than 40 people today. Further growth is already in progress. Furthermore, international experts are also working in hybrid workplace models as part of the Austrian CoE.  
The AI Center of Excellence in Vienna serves as Crayon's delivery hub for continental Europe. What exactly does this mean, and what particularly qualifies Austria and Vienna for this function? 
We implemented the blueprint for a global rollout and several competence centres in Austria. Here we have teams of specialists who implement projects and provide consulting services for customers throughout Europe and in some cases even beyond Europe's borders. Implementation is carried out remotely most of the time or partly on site depending on the customer's specific situation. In this regard, the trend towards remote delivery has been strengthened, particularly during the pandemic. We work in an agile manner in accordance with a lean model as well as in teams together with our customers. Our close technical cooperation with major cloud service providers gives us a clear know-how advantage which we are happy to share with our customers. We implement innovative projects and applications for various sectors. Our customers can be found in the retail sector and industry as well as in finance, energy supply and critical infrastructure.  
Have there been any formative events or turning points in the eight years of your corporate history at your site in Austria? 
In the years 2019 and 2020 we restructured our operations in Austria from scratch. The newly created competence centre here enabled us to develop a completely new market positioning and offer our customers a new, exciting and expanded portfolio. Since this time, Crayon has also positioned itself much more effectively as a service-first company. The approach we adopted was also reinforced by a change in the group's top management. 
From your point of view, how has the Austrian business location developed in the field of AI over the last ten years? How does Austria compare internationally? 
If you look at the AI Landscape Austria of enliteAI and its growth, I think that Austria no longer has to be shy when it comes to highlighting the country's achievements in this field. We have very good, internationally recognised research institutes such as JKU AI Lab as well as IARAI. From my own experience I would say that an increasing number of companies consider AI to be a technology which could generate substantial added value on a daily basis. There is considerable potential to be leveraged in the future, especially when it comes to general communication. 
To what extent has Crayon benefitted from Austria's research funding up until now?  
At present we are involved in two research communities which are supported by different national and international funding mechanisms. Here we can contribute our expertise. For example, we participate in the basic research being carried out in the field of "responsible AI." This primarily focuses on ensuring an ethical approach as well as fairness in the development of AI-based solutions. 
What are the next steps which Crayon plans in Austria? Can you already tell us something about this now? 
We plan to further expand our Austrian business activities in the years to come. At the present time we are creating local and regional structures here which are designed to serve as the basis for this growth. Naturally, our goal is to play a leading role in Austria in various service areas.  
Do you have any wishes with respect to the Austrian business location or Austrian Business Agency? 
I would wish for a closer exchange of views on the key issues of the cloud, AI and the digital transformation. I also believe there should be closer collaboration on further developing Austria as a business location to make it even more attractive for talents from within the country and abroad. 
And finally, one last question: what do you personally value the most about Austria? 
On the one hand, it motivates me to know that there are quite a few opportunities when it comes to the digital transformation, in light of the fact that we are far from fully leveraging the existing potential in Austria. On the other hand, as I already mentioned, Austria offers an incredible quality of life which one rarely finds anywhere else. No matter where my business trips take me, I always enjoy returning home every single time. I appreciate the advantages our country offers.  

Crayon Austria GmbH 
Crayon based in Norway ranks among the leading software providers and license consultants on the European market and employs a workforce of 3,500 employees. It has been represented in Austria by its own subsidiary since 2014. Crayon mainly offers customers the optimisation and supply of cloud and volume licensing. Moreover, the company has emerged as leading supplier of consulting, support and services for all phases of the cloud journey of the leading platforms – Microsoft, AWS and Google – as well as alternative and hybrid setups.   www.crayon.com
Back to main navigation