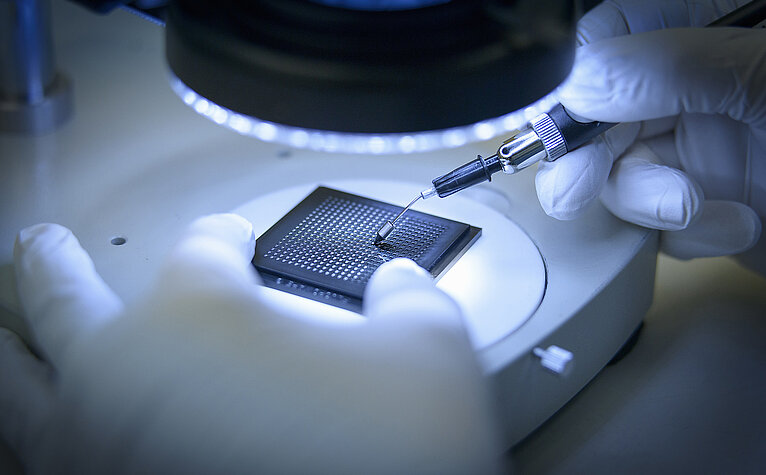 Innovation and digitalisation
Research & development
Excellence cluster at the Vienna University of Technology
A cluster of excellence is being created at the Vienna University of Technology for research into materials for the energy transition. The university is also involved in two other clusters. The "Clusters of Excellence", funded by the Austrian Science Fund FWF, enables large-scale scientific projects at a top international level in which at least three research institutions participate.
The "Cluster of Excellence" led by Prof. Günther Rupprechter at the Vienna University of Technology involves several research groups at the university. The new cluster focuses on the development of new materials for a climate-friendly energy transition. The initial duration of the cluster has been specified at five years and the total costs of the project amount to approx. € 35 million, of which € 20 million is to be funded by the Austrian Science Fund.
Research is to be carried out in highly promising areas such as avoiding CO₂ emissions in the future. For example, one can store renewable energy by splitting water into hydrogen and oxygen. In addition, CO₂ can also be converted into other substances like methane or e-fuels which could comprise an interesting option for certain industrial applications.
"However, in order for the energy transition to succeed, we need innovative new materials," explains Günther Rupprechter. "Only with the help of customised nanocatalysts can we succeed in quickly and reliably enabling such chemical reactions to be enabled on an industrial scale." A precise understanding of chemical and physical phenomena will serve as the basis for finding out which materials are the most promising and how one can further improve them. For this purpose, various research methods must be combined with one another. In addition to chemistry and physics research teams at the Vienna University of Technology, the project also involves research groups from the University of Vienna, the University of Innsbruck and IST Austria.
Austria's green tech sector is home to market-leading green tech pioneers, from waste management and recycling to industrial production and the circular economy. Read more about Green Tech/Clean Tech in Austria.
Back to main navigation