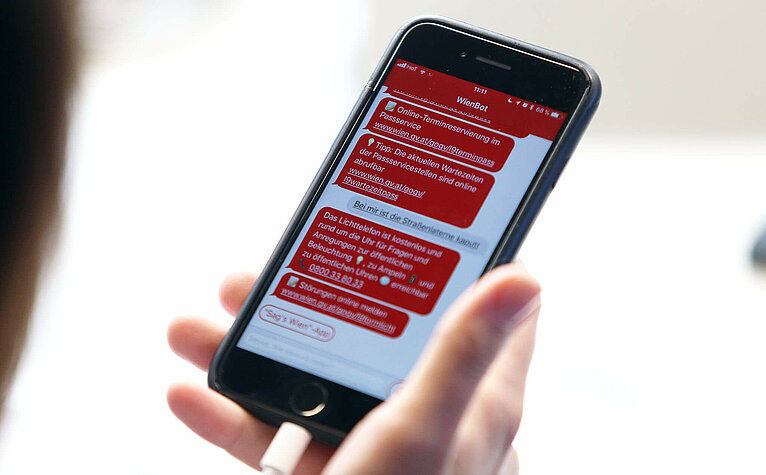 Location advantages
Innovation and digitalisation
The renowned magazine Forbes considers the WienBot, the digital language assistant of the City of Vienna, to be a positive example of an outstanding, modern technology for smart cities. For the editors of Forbes, the WienBot is a global role model for how city authorities can deploy artificial intelligence with rapid 5G for the benefit of citizens. Accordingly, Vienna joins the ranks of cities such as Singapore, Fukuoka or San Diego whose technologies are also mentioned in the renowned magazine.
The WienBot was developed in the year 2017. It makes relevant information available about the city. People in Vienna and visitors can use it to find parking spaces, toilets and route descriptions. Responses are being continuously updated and expanded. The WienBot recognises more than 20,000 catchwords and synonyms, understands 170 million different questions and also speaks English thanks to artificial intelligence and automated translating. Moreover, it makes use of interfaces of open government data such as geodata and the real time interface of the city's public transport operator Wiener Linien.
Back to main navigation