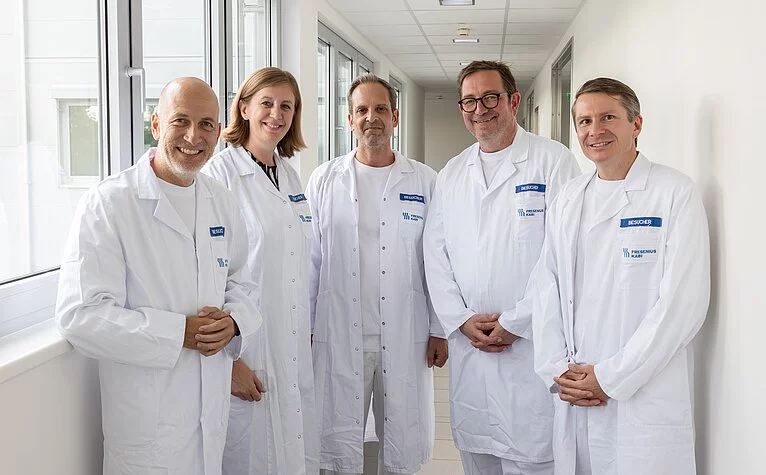 Location advantages
Life Sciences
Research & development
News
Fresenius Kabi invests € 28 million in its facility in Graz
The healthcare company Fresenius Kabi continues to rely on its site in Graz. After investing more than € 60 million over the past three years, the firm announced plans in September to invest an additional sum of approx. € 28 million up to 2026 in the strategic expansion of its Austrian facility.
The new investments are designed to secure the supply of biopharmaceutical drug substances for which global demand is increasing. Fresenius Kabi specialises in intravenously administered medicines, infusion therapy and clinical nutrition. The Fresenius plant in Graz produces sterile pharmaceuticals and has specialised in complex process requirements and innovative technologies. More than 160 million doses are manufactured here each year.
"The life sciences sector ranks among the key areas of our economy and is characterised by extensive research and development work. I am pleased that Fresenius Kabi has decided in favour of the Austrian business location, as reflected by its investments which will create regional employment and value creation effects. At the same time, it strengthens Austria as a production location," states Martin Kocher, Federal Minister of Labour and Economy, on the occasion of his visit to Fresenius Kabi in Graz.
"Thanks to our investments in biosimilars in Graz, we not only strengthen the business location but make a significant contribution towards supplying our patients with highly complex biological medicinal products," explains Michael Mayr, Managing Director of Fresenius Kabi Austria.
Back to main navigation