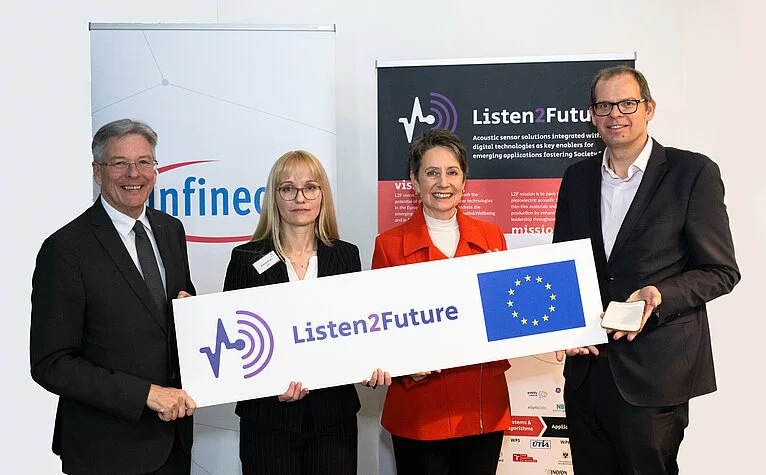 Innovation and digitalisation
Research & development
Go-ahead for the research project focusing on MEMS sensors
Led by Infineon Austria, the European research project "Listen2Future" started with 27 partners in the fields of industry, medicine and science from 7 countries to develop new and smallest microphone and ultrasound sensors for examinations in industry and medicine. Precise miniature hearing aids, fast infection controls for infants or wearable ultrasound patches become possible. They play a decisive role in medical care, healthy ageing, energy security and product quality.
The aim is to bring the smallest micro-electro-mechanical sensors, or "MEMS sensors" for short, into high volume production at globally competitive costs and make them available for a wide range of applications for industry and medicine. The research will yield higher image resolutions in ultrasound probes, robust mini-hearing aids with first-class sound quality and low energy consumption.
Europe already occupies a leading position in MEMS sensors, with a global market share of more than 40%. The results derived from this research project will further strengthen the market position of European companies.
Back to main navigation