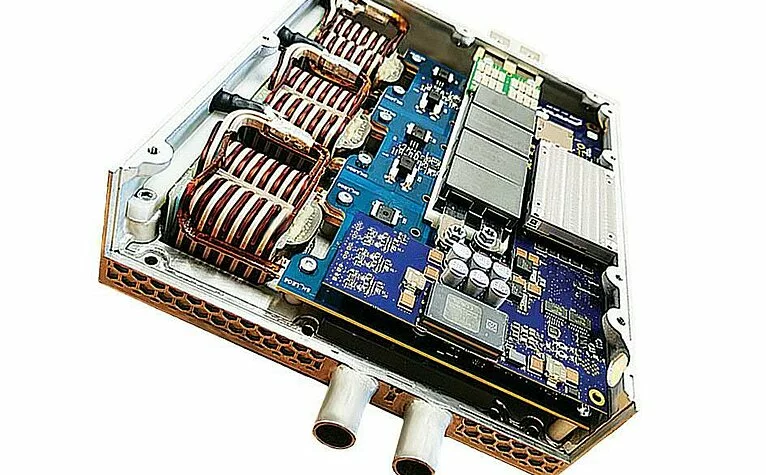 Greater efficiency for electric engines
In addition to the batteries, the engines of electric cars can also be significantly improved. This is because the faster a motor runs, the smaller and lighter it can be for the required output. The "Integra" research project with industrial partners from the Federal Province of Styria developed a new control prototype for high-speed electric motors.
The high-speed drive prototype comprises the basis for reducing volume in the electric drive system. According to the consortium, this innovation creates permanently high power density, thus enabling volume to be reduced by about 50%. Diamond-like semiconductors made of silicon carbide (SiC), capacitors made of antiferroelectric electroceramics, ceramic multi-layer printed circuit boards featuring higher thermal conductivity than stainless steel and special coolers adapted in shape all contributed to the solution.
Partners such as the University of Leoben, the Materials Centre Leoben, the University of Applied Sciences FH Joanneum, Pankl Racing Systems AG, TDK Electronics and Infineon Austria pressed ahead with the project for four years.
Back to main navigation