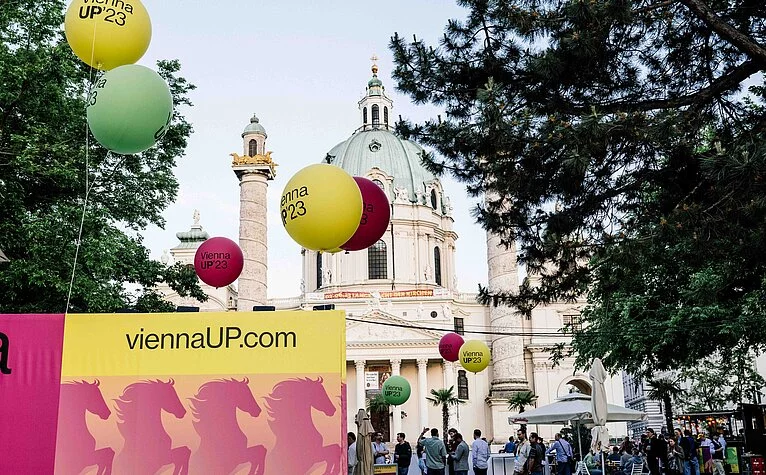 Establishment, law & taxes
ViennaUP'23 – All of Vienna in startup fever
Once again, an impressive programme for startups and investors lured a large number of visitors to Vienna this year to attend the international startup festival ViennaUP'23. More than 14.000 participants from 96 nations once more made Vienna a coveted venue for networking from 30 May to 7 June 2023. 
Startup founders met investors to turn their ideas into reality at numerous events such as GINspiration, the 1MillionStartupsGlobalConference or the Startup Live ViennaUP'23. The Vienna Business Agency initiated this major gathering in collaboration with some 30 programme partners and hosted more than 60 events together with the startup scene. This year the key focus areas were creative industries, tech, life sciences, manufacturing and smart cities, with the possibility to get to know Austria's science, production and technology scene along with its fruitful startup ecosystem.
Naturally, Vienna - the most liveable city in the world - also provided an impressive framework programme, including the ViennaUP-Homebase at Karlsplatz. Networking coffee house hours in selected Viennese coffee houses invited participants to cultivate contacts, but in the real Austrian style.
Would you like to find out more about how you can be successful as a startup in Austria? More information is available here.
Back to main navigation