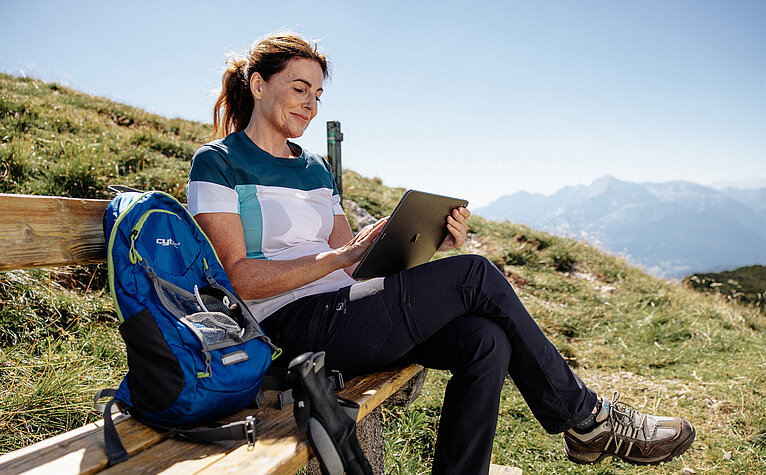 Innovation and digitalisation
Establishment, law & taxes
Digital Infrastructure: Growth Driver of the Future
by Martin Madlo, MBA
In a networked world, business location decisions by companies are increasingly made on the basis of the available data infrastructure. Interxion, international expert for connectivity and server housing, recognised this development early on. The firm has been intensively working on solutions designed to strengthen the national IT infrastructure for a long time.
At the present time, a dependable IT infrastructure is increasingly gaining in importance. Demand for quick, secure connections with low latency as well as flexible cloud solutions and colocation offerings is rising and also impacts decisions on where companies set up business operations. This trend will gather momentum in the future due to the growing significance of Industry 4.0, IoT, AI and autonomous driving. Last but not least, the coronavirus crisis has accelerated this development across the globe. International data transfer volumes are drastically expanding, and speeds are increasing. Countries that are unable to keep will lose their position as an attractive business location.
Vienna: Gateway to Central and Eastern Europe
The outstanding overall conditions such as a reliable electricity supply, high data protection standards (GDPR) and its central location in the heart of Europe make Vienna an ideal location for large computer centres. For this reason, the city has become one of the most important digital metropolises in the CEE region in the meantime. Based on its Vienna Internet eXchange (VIX), the internationally active data centre operator Interxion has positively contributed to helping Vienna position itself as a gateway to Central and Eastern Europe and Turkey. Interxion has been proactively striving to keep Austria at the forefront of international competition for some 20 years now.
New Interxion data centre campus strengthens Austria's IT infrastructure
The company is extensively expanding its operations in order to manage the strong growth in data volumes and fulfil more stringent standards. Interxion, which also operates the data centre campus in Vienna Floridsdorf, has launched another large-scale project, namely the "Digital Park Paukerwerkstraße". VIE3 to VIE 6 will be built in the coming years only one kilometre from the existing VIE1 and VIE2 data centre sites. After project completion, national and international companies will have about 40 megawatt of additional IT capacity available to them, encompassing a total of 22,000 m². In the process, Interxion is completely relying on green energy and is already integrating modern sustainability aspects in planning the construction work. In addition to a large number of carriers, connectivity with low latency and flexible cross-connect options for entrepreneurs, the data centres offer tailor-made floor space for colocation and server housing. Thanks to the merger with "digital reality", clients can choose from among 280 data centres throughout the world. A direct connection to numerous hyperscalers ensures unmatched speeds. The new expansion drive will also make upscaling possible in the future without any difficulty. In this way, Austria is becoming increasingly attractive as a business and digitalisation location.

Back to main navigation