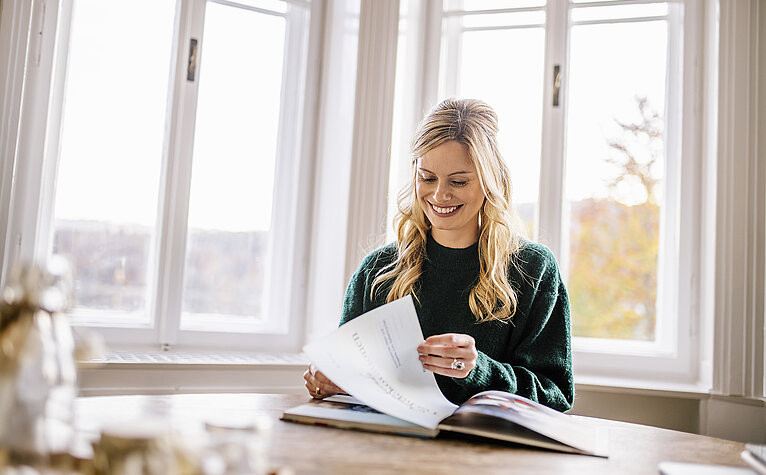 Innovation and digitalisation
Research & development
Speech Recognition Technology from Austria: Philips Speech as a "Hidden Champion"
by Philips Speech
Speech technology is a growth market. Philips Speech, the global market leader in professional speech to text solutions, is the "Hidden Champion" in this segment, highly active in this area, and has been for decades. Philips supports more than four million customers in 40 countries from its headquarters and production facility in Vienna-Favoriten. On a global basis, Philips Speech employs a staff of 170 people in eight offices, from Atlanta and Brussels to Sydney, and cooperates with more than 1,000 sales and implementation partners.
"Made in Austria"

Philips Speech has been active in the field of professional dictation and speech technology solutions for 65 years and works closely together with the facility located in Vienna-Favoriten. This site serves as the global headquarters for development, design, R&D, procurement and marketing. Moreover, production and assembly are also located there. The hardware "Made in Austria" is used throughout the entire world. Philips Speech generates 95 percent of its revenue on an international level.

Europe is the biggest market for Philips Speech in addition to the USA. As a company operating in the heart of Europe, the geographical proximity to customers and sales partners is definitely an advantage.

However, customers can also be found in the most remote areas of the world, from the Faroe Islands and Wuhan, China to Zimbabwe. Doctors in hospitals and people working in legal professions work with the dictation devices originating in Vienna. This includes the judiciary in Ethiopia, Poland, Czech Republic, Hungary and Croatia and hospitals in Greenland, to give just a few examples. Scandinavia features a particularly large number of "early adopters" in the field of speech recognition technology and cloud services. What about the home market of Austria? Here Philips Speech products are commonly used by courts, provincial governments and municipalities as well as by law firms, hospitals and doctor's offices.
Know-how as the key business location factor

Philips Speech is a company with long employee retention rates i.e., an average of fourteen years. Several employees, for example in the field of development, have even remained with the company for 30 years or longer. This bundled know-how is a key reason for maintaining the facility in Vienna. In the meantime, it has become difficult for any company to find highly qualified employees in the field of software development. In this case, the location in the centre of Europe and Austria's quality of life both play important roles in attracting talented people. Philips Speech worked intensively during the year of the coronavirus pandemic to hire new employees. In turn, this has led to even greater internationality and diversity in the company.

Another reason for the affinity to the Viennese site is the strong links to research institutions and startups. Philips Speech spends ten percent of its annual revenue on R&D. For example, it has established partnerships with the Graz University of Technology and local startups. Philips Speech is an excellent example of an Austrian global market leader which knows precisely how to fuse tradition and innovation.
Proximity to customers and the next game changer

Th primary advantage of combing all the core functions of a company with production operations at one location is that innovation development can be accelerated and quickly adapted to market feedback. Philips Speech attaches great emphasis to consistent insourcing in its software and application development work. Numerous new employees were also hired in this area during the coronavirus year. Being close to the needs of customers is a major competitive advantage in comparison to a production site far away in Asia, for example.x

This was the strategy pursued in relation to the latest game changer in speech recognition technology, namely the Philips SmartMike. The SmartMike was developed, designed and produced in Vienna, like all the other professional solutions. This innovation makes it possible for the first time to record conversation from two speakers separately, even if they speak at the same time - something which is normal in natural conversations. This is made possible by a unique solution of hardware, software and artificial intelligence.

Doctors and lawyers comprise the conventional users of Philips solutions. These are professional groups which have to work efficiently and frequently on a mobile basis, with a high level of dictation and documentation requirements. For example, doctors spend up to 40 percent of their time today on documentation and administrative work! However, other professions also require an increasing amount of time and effort for administration and documentation, for example in the building and banking sectors, but also insurance and the public sector. These new customer groups have enabled Philips Speech to establish a foothold in other areas as well.
Find out more about ICT in Austria here.

Back to main navigation