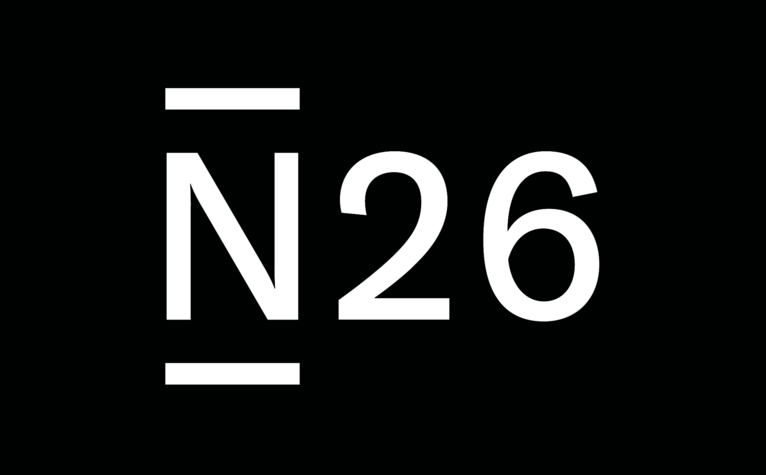 Establishment, law & taxes
Success story
A guest commentary from Paula Mariani, Director User Experience N26
From Wall Street to the mainstream, investing and building assets are topical issues being discussed by an increasing number of consumers. Now the European-wide survey by the mobile bank N26 shows that there is clearly a need to catchup in one area i.e., when it comes to equality between women and men.
What are the obstacles which women (still) face when they invest their money? What are their motives and preferences? What percentage of their monthly income do they invest and how do factors such as regional differences, profession and family status impact their investment behaviour? These questions were dealt with in the current study [1] conducted in Austria, Germany, Spain, Italy and France in February 2022.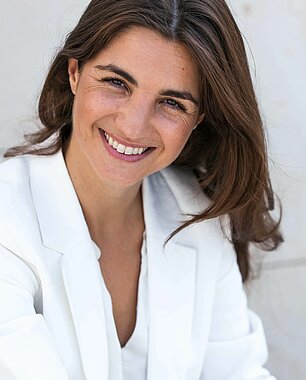 Austrian women invest the most in Europe, namely € 999 per month

On balance, a total of 990 women were interviewed throughout Austria. These women are either making investments at the present time or are not yet doing so. Their responses were also compared to the investment behaviour of 997 men, and the comparison clearly shows that investing is still considered to be a male domain in Austria for the most part. Only 13% of the Austrian women surveyed do not believe this to be the case.

The study also reveals the potential and great appetite on the part of Austrian women to invest their money. Three quarters (74%) of the women surveyed plan to increase their monthly investments in 2022 to an average of € 1,296. This is close to a third higher (30% to be exact) than the number of women who currently make investments.

Moreover, the survey is also surprising due to another aspect. Austrian women invest the most in Europe, namely € 999 per month on average. Women living in Vienna are the ones who are most willing to make investments. The average monthly sum of € 1,269.40 is 58% above the overall average.

In a European comparison, women in Europe invest an average of € 857 of their monthly income. However, the majority only invest between € 100 and € 499 each month.
Expenditures promoting family well-being more important than saving for retirement, crypto investments are gaining ground

Two out of five female investors prefer banking products such as interest-bearing savings accounts as their investment products. It is intriguing to note that cryptocurrencies are becoming increasingly popular and are already ranked third, accounting for 31% of investments, only slightly behind traditional insurance products at 35%.

If one takes a closer look at the investment motives of Austrian women, safeguarding the financial security of the family or children is the most important reason for investing (49%). In contrast, this is only rated third (35%) by Austrian men making investments. Foe every second woman, ensuring sufficient financial resources in retirement (45%) and increasing their assets (44%) comprise the main reasons for their investments.

Another surprising conclusion of the survey is that sustainability does not play a major role in the investment strategy of Austrian women in spite of the global attention being paid to the climate crisis. Only 26% of the women investing in Austria consider sustainability to be one of their top three criteria.

So, what criteria are, in fact, at the very top of their lists? The price-performance ratio (49%), long-term yields (33%) and having a thorough understanding of the product (32%).
Female investment power in Austria is only just beginning

Close to two-thirds (65%) of Austrian women who have not yet made any investments admit that they already considered doing so in the past. In response to the question about their underlying reasons for investing money, they mention similar motives compared to the women who have already invested, namely increasing the money they have in the long term (48%), ensuring the financial security of their family or children (43%) and saving for retirement (35%). Women in the 18-24 age group are particularly open to investments in the future, with more than three-quarters (77%) stating that they have already considered making investments.

There is even more potential to leverage among women in Austria. Women aged 25 to 34 want to invest the most. They plan average monthly investments of € 1,402, 38% more than at the present time, in order to take advantage of new investment opportunities.
Pay gap and other reasons why women do not invest (so much)

Both groups i.e., women already investing and those thinking about taking this step, say the main obstacle to their investing more or making investments in the first place is the lack of available income (48% and 54% respectively). In response to the question about what would help them to begin investing, one-third of the respondents (33%) of women who do not make any investments yet wish for open discussions on the advantages and risks. One-quarter (25%) of the women surveyed would like to talk more openly about this topic with other women. In fact, close to half (42%) of the women who do not invest state that they do not speak to anyone at all about possible investments. According to the women surveyed who have not yet dared to make investments, another helpful factor would be a larger offering of investment products which are tailored more to the needs of women (23%).

The N26 study clearly shows that the issue of investments and growing wealth is becoming increasingly important for women. We at N26 want to proactively contribute to this development by creating money management and investment products which are inclusive. In this regard, we want to promote a dialogue with and among women in order to better understand and meet their needs. There is still a lot to be done, and we are pleased to help shape a financial industry which is accessible for everyone.

About Paula Mariani, Director of User Experience, N26
Paula Mariani has served as Director of User Experience for the mobile bank N26 since 2020. She is responsible for promoting a user-centred culture and developing design leadership throughout the company. Furthermore, she also focuses on the vision and orientation of the UX department as well as optimising implementation.
With more than ten years of experience in the field of user experience, Paula has led many UX teams in startups and companies. She has gained extensive experience in the fields of hiring staff, training and product design developments on an operational, tactic and strategic level. Before joining N26, Paula worked as the Global Director of User Experience at Adevinta (formerly Schibsted), where she introduced UX processes and the user-centred vision of the company.
Paula is the founder of "To Be Radiant", an initiative for transformation, offering coachings and workshops for product and design executives.
---
1 The survey was carried out by interviewing a total of 16,030 women and men. In Austria (2006 survey participants from Burgenland, Carinthia, Lower Austria, Upper Austria, Salzburg, Styria, Tyrol, Vorarlberg and Vienna), France (4006 respondents from Bassin parisien, Centre-est, Départements d'outre-mer, Est, Île de France, Méditerranée, Nord - pas-de-calais, Ouest, Sud-ouest), Germany (4008 survey participants from Baden-Württemberg, Bavaria, Berlin, Brandenburg, Hessen-Thüringen, Mecklenburg-Western Pomerania, Lower Saxony-Bremen, North Rhine-Westphalia, Rhineland-Palatinate-Saarland, Saxony-Anhalt, Schleswig-Holstein-Hamburg), Italy (3005 respondents from Central Italy, the islands, Northeast Italy, Northwest Italy, Southern Italy, Spain (3005 survey participants from A. M Barcelona, A.M Madrid, Centro (Central), Levante (Central-East), Noreste (Northeast), Noroeste (Northwest), Nortecentro (North-Central), Sur (South), with about the same amount of people who invest and those who do not invest. In this survey, "investing" means options such as shares, banking products, real estate, exchange-traded funds etc. Investing is limited to survey participants who invest their own money, excluding investments made within the context of their professional careers. The interviews were carried out in February 2022 by the research institute Sapio on behalf of N26 with the help of an e-mail invitation and an online survey. The questions were aimed at determining the preferences, needs, wishes and problems of participants in investing money or in considering investments. The survey defined "women" and "men" as all people who identify as such. People who see themselves as being "non-binary" were not included in the analysis. because the size of the sample is not representative enough. Please note that N26 does not carry out investment consulting and that investments involve a financial risk which could even result in a loss of the invested funds.
Back to main navigation